A practice of plant meditation, a heart-connection river practice, an earth-based movement prayer and a contemplative photography activity.
About this event
We can experience wholeness and wellness when we live in a manner that honours our reciprocal relationship with the natural world. In this Eternal Forest Conversation program, participants will be guided in meditative, contemplative, and creative practices that support a deepening relationship with nature while recognizing our place within it. These "still-point moments" may offer emotional and physical healing as well as insight and the resiliency required to live with a commitment to conservation.
Kari will weave opportunities for individual practice into the telling of her personal story, a story that begins with her life as an academic health researcher and moves to one of acquiring a severe disability that required her use of a wheelchair for years. Kari will guide you in practices that she has used to become receptive to deep listening and healing in nature. She will share photos and a video clip from the beautiful landscapes of the EcoWisdom Forest Preserve, located on the traditional territory of the Algonquin (Anishinaabe) Peoples, where she lives gently upon the earth with reverence and gratitude.
This program will include a plant meditation, a heart-connection river practice, an earth-based movement prayer and a contemplative photography activity. We will have a chance to share an insight or highlight within small groups before engaging in a brief Q & A session. We will conclude with a cedar tea ceremony to honour the earth.
Participants are invited to bring a houseplant to the program as well as a thermos of herbal tea for the concluding ritual. There will be an opportunity to enter into a green space (indoors with houseplants, stones and shells or outdoors in a backyard or on a patio) for a 10-15 min nature-connection practice.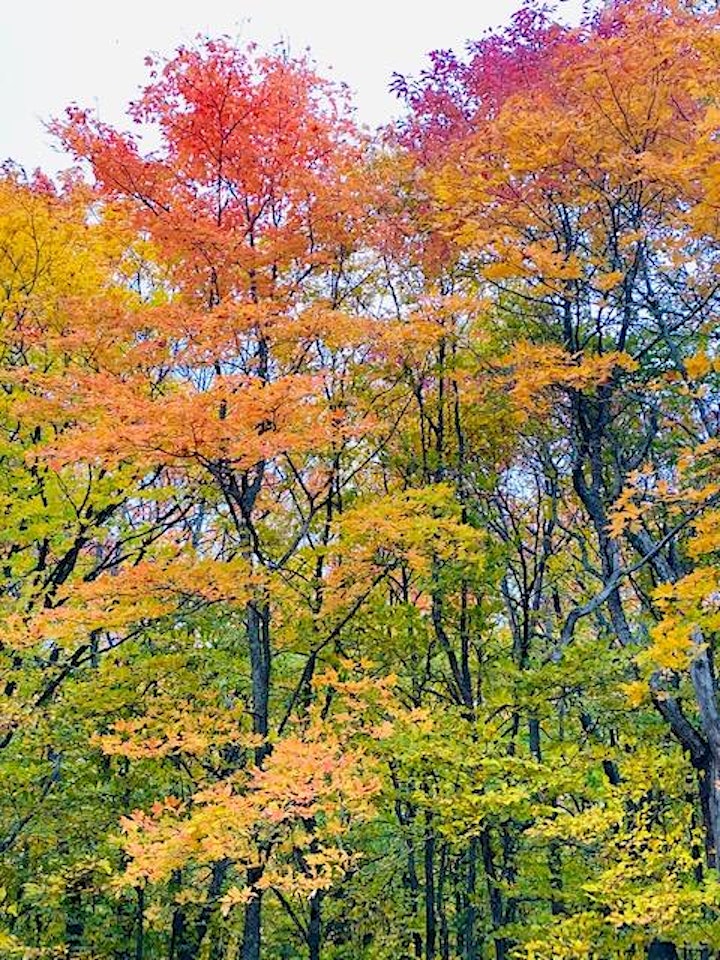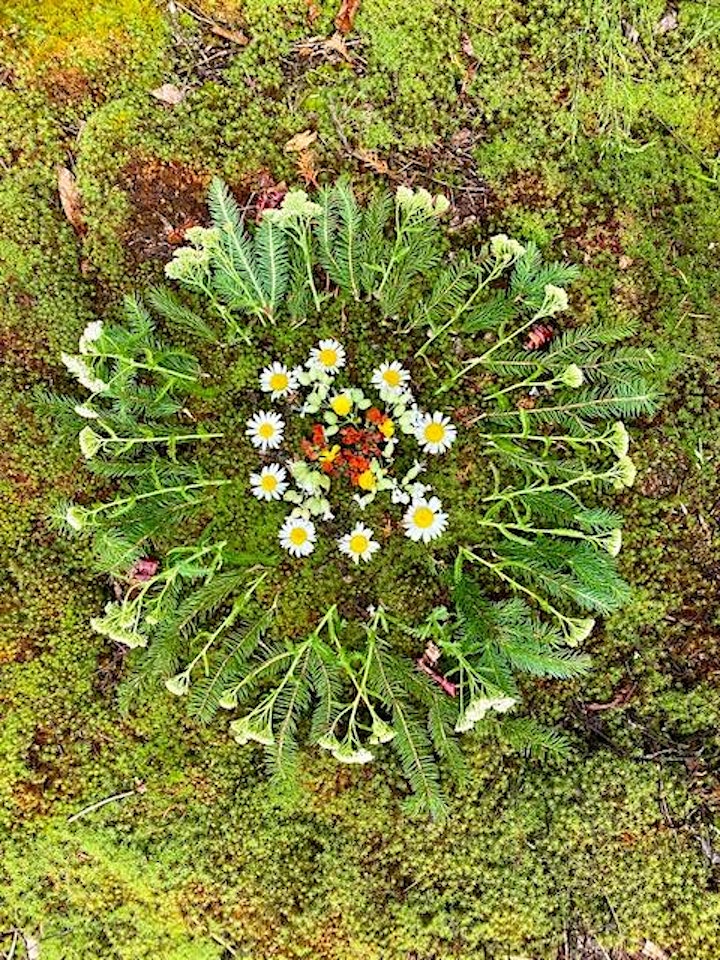 Kari is a nature-print artist, photographer, writer and contemplative who lives in an off-grid cabin on the EcoWisdom Forest Preserve. She draws upon her own experience of dramatic healing on the land as well as her training as a spiritual director, nature/forest therapy guide, and mindfulness meditation teacher in offering nature-connection programs and individual nature-based spiritual accompaniment.
Kari completed a PhD in psychology, conducting a dissertation on the meaningful inclusion of people with disabilities in community development partnerships with an analysis of power, culture and values. In addition to giving voice to water and forests, she is interested in promoting health-equity by advocating for accessibility within urban parks and their programs. She supports the EcoWisdom team of facilitators in creating inclusive, compassionate, and caring program environments that offer participants an opportunity to experience the transformative power of nature-connection.
Kari Krogh and her partner David Gordon established the 200-acre EcoWisdom Forest Preserve which is a protected home for wild-roaming wolves, bear, moose, and lynx as well as thousands of trees. Here, Kari and Dave live sustainably, growing food, collecting rainwater (melting snow in winter) and utilizing solar power. They are excited about building community among like-minded and like-hearted people through immersive nature appreciation and environmental education programs.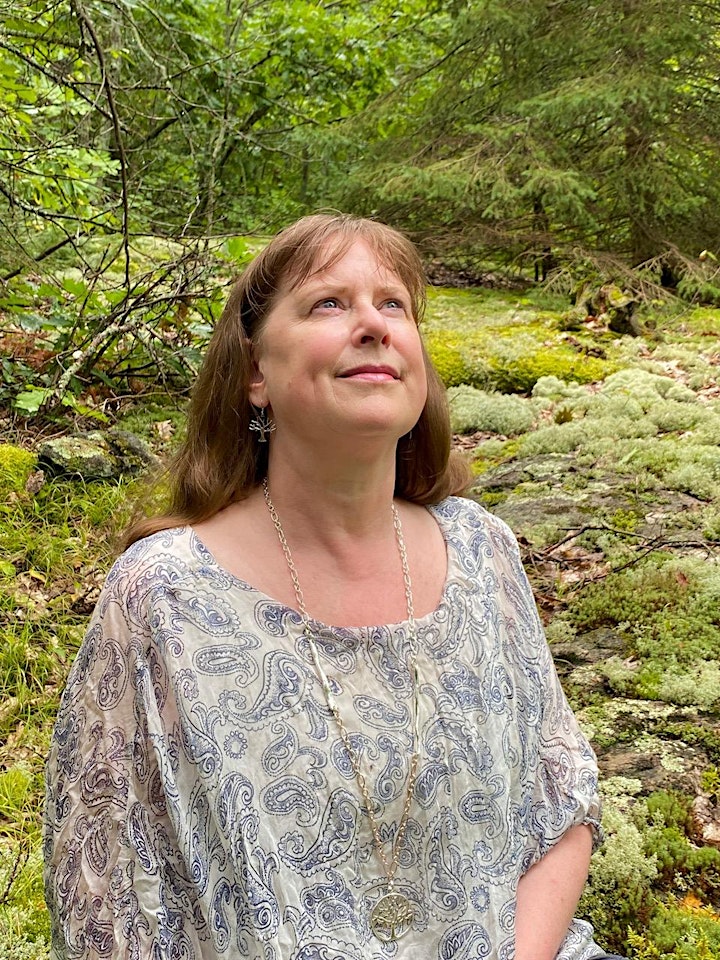 Eternal Forest Conversations explore ideas, patterns, questions around the themes of Eternal Forest, creating collaborations, partnerships and building international community.
We have had as guests: Ackroyd and Harvey artists duo, Jane Riddiford from Global Generation, Kathleen Brigidina from Tree Sisters, Monica Gagliano and Sarah Abbott at our special edition of Eternal Forest Conversation during the exhibition 'Say My Name and I Will Tell You My Story', Claudian Doboş, Filipa Simões and Ivan Sellers, Terra Agora Foundation, artist Alan Tod, curator Etienne Verbist, TreeTooManifesto, curator Sue Spaid, artist Ines Rolo Amado, artists Miki Yui and Nathalia Favaro, plant whisperer Rachel Corby. We also did one on Earth Day in collaboration with ecoartspace, with international artist exchange, Inês Ferreira-Norman, Ruby Reed, Lyla June Johnston, curated by Patricia Watts.
You can watch previous conversations on Youtube
Eternal Forest project is creating 1000 Eternal Forest Sanctuaries to be protected for 1000 years - through art, ecology and community engagement. Founded in 2018 by artist Evgenia Emets, it is now a growing network of artists, scientists, community projects, reforestation, regeneration and rewilding initiatives around the world.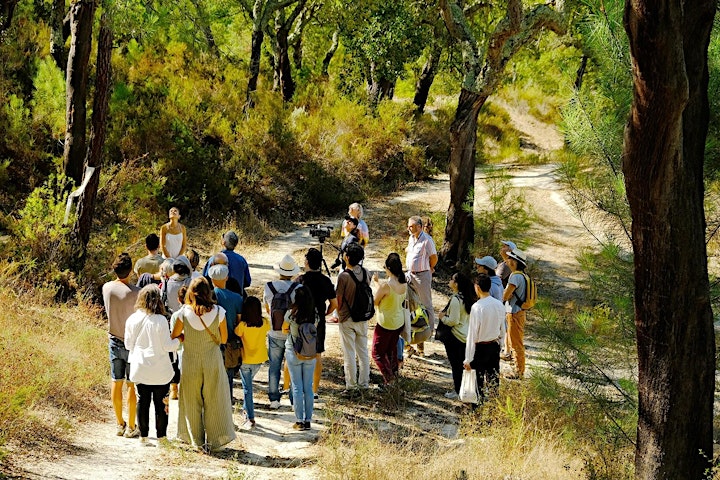 Eternal Forest Art Experience, Bienal de Coruche, 2019