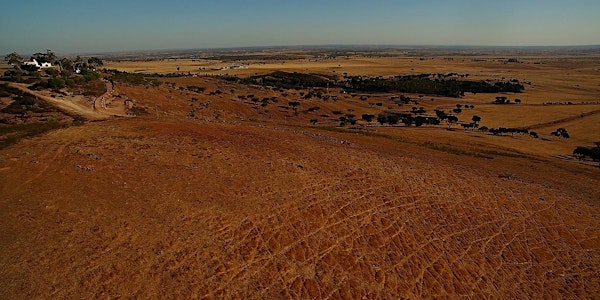 Eternal Forest Conversation with Harriet Sams
Radical Joy for Hard Times, a practice of relating to ecologically wounded places and film Art of Shading the Sun
Refund Policy
Contact the organiser to request a refund.
Eventbrite's fee is nonrefundable.
About this event
About the event
In the midst of conflict in Ukraine which already displaced millions of people, brought devastation upon the land and ecosystems, and will affect nature and our lives in the coming months and years, we are offering you time and space to come together and reflect on our relationship to the land and ecosystems, which are inevitably suffering from this war.
We will offer a practice Radical Joy for Hard Times. It offers participants a focus for deep immersion over time into a place we care about that is hurting—and so is hurting us in turn. Through guidance from an experienced practitioner, participants can connect to awareness of the wounds and the gifts of the place.
This fully immersive practice will both expand and deepen the ways in which we relate to wounded places, to ourselves in relationship with them, and to our communities as we all search for ways of living with ecological damage in the years and generations to come.
We will also watch the short version of the film Art of Shading the Sun by Evgenia Emets, shot in 2021 in Mertola, Portugal, the place marked heavily by hundreds of years of extractive agricultural practices and currently turning towards regenerative practices.
We will have a chance to listen deeply, to share and explore deeper as individuals and community what is alive, what is hurting and what is asking to be transformed.
50% of your donations from the tickets will go directly to the organisation Voices of the Children offering children who suffered from the conflict psychological support, through psychology sessions, art therapy, and individual help https://voices.org.ua/en/childrens-stories/
About Harriet Sams
Harriet Sams is a prehistoric archaeologist, archaeotherapist, ancestral connector, yoga teacher, ritual celebrant and eco-Druid. Harriet heard the voice of the goddess when a young child, and became an archaeologist in order to connect deeply to the Earth and to listen to the land in the UK. She has led a life fully immersed in Earth-based wisdom and eco-druidry, and, since many transformative, expansive experiences, has dedicated her work to holding space for those who also feel the call of the Earth.
The dominant paradigm is shifting, and what is needed most now is a strong network of connected souls, awake and listening to the voice of the Earth. Harriet guides and facilitates authentic connection to the land, so that we can truly listen to the teachings of our ancestral past, and become ambassadors for Earth wisdom. She offers online workshops, yoga practice, eco-listening, mentoring, intuitive healing and celebrancy.
She occasionally writes articles for magazines and her own blog www.nwyfre.com Harriet holds an MA in European Civilisation and an MSc (post graduate) in Green Economy, and is a PhD researcher in Archaeotherpy at Bournemouth University.
Her website is www.nwyfre-earth.co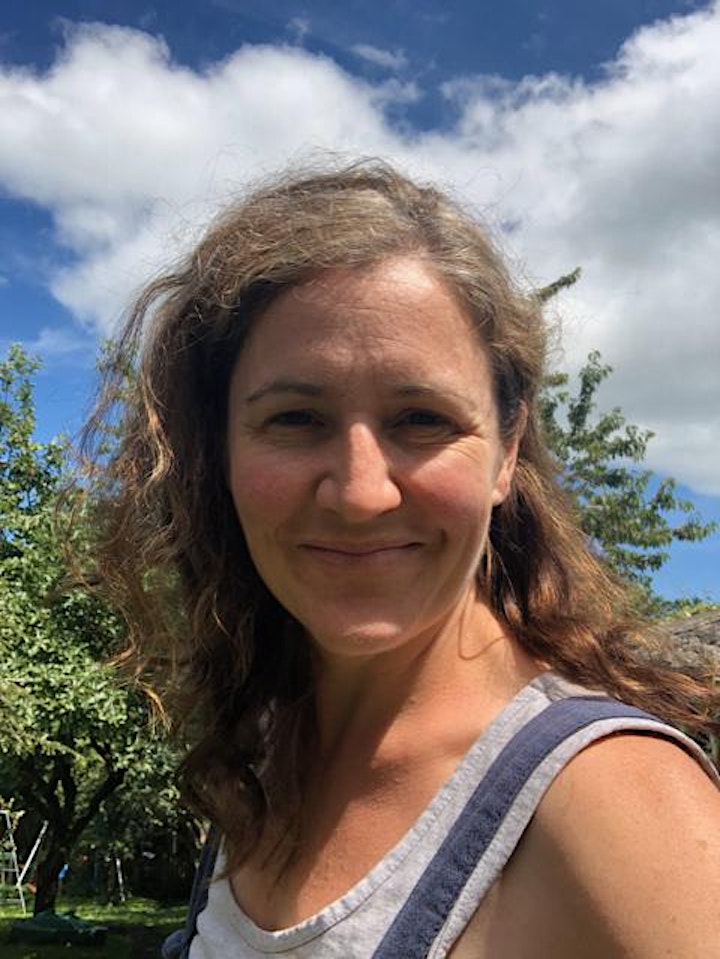 About Film Art of Shading the Sun
Originally commissioned by Ci.CLO Plataforma de Fotografia in Portugal, Art of Shading the Sun project, is a reflection on the community and the landscape and how these interact in space and within time. The video is a poetic narration from the perspective of the land, in 2121, a story of the possible future. The photographs and video reflect on the centuries of human presence and the current efforts of the community of Mertola to help restore social and ecological balance in this area.
From extractivist practices deeply rooted in our society to the regenerative approaches - through syntropic agriculture, reforestation, local food production, education rooted in active participation, and the engagement of the whole community into the process.
Exhibited in Porto, Bienal 21 Fotografia do Porto, and the Municipalities of Évora, Figueira da Foz, Loulé, Mértola and with EDIA in Portugal, Fotofestiwal Łódź 2021 in Poland during 2021-2022.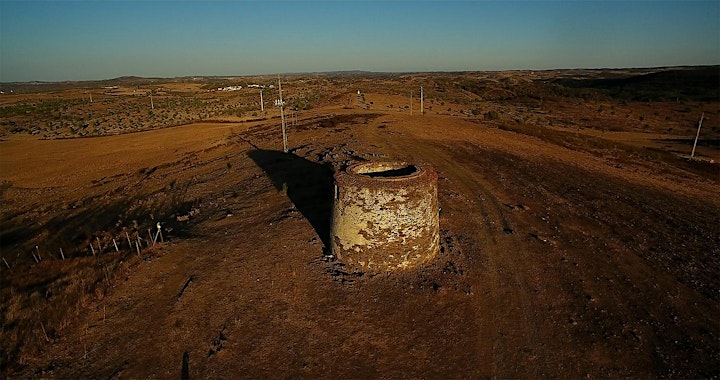 Art of Shading the Sun, 2021
About Evgenia Emets
Evgenia Emets is an international artist, a poet and a filmmaker working with forests, ecology, biodiversity and community through her visual works, poetry, installation, performance, film, artist's books and large scale ecological artworks.
She was born in Poltava, Ukraine, USSR, in 1979, has lived in Moscow and London and lives in Portugal since 2017.
Evgenia's visual works and artists' books are in museums (Stella Art Foundation and MOMA, Russia), libraries (National Poetry Library, London, British Library and Gulbenkian Art Library) and private collections in Russia, UK, Europe and Japan.
Her ongoing project Eternal Forest is the vision to create 1000 biodiverse Forest Sanctuaries around the world, through art and local community engagement, protected for 1000 years. It has been exhibited across Portugal and in the UK (Biblioteca Nacional de Portugal, King's College, among others), has been invited to participate at the Bienal de Coruche in 2019 and 2021, CI.CLO / Bienal Fotografia do Porto, and in Roots & Seeds programme (Quo Artis, Ars Electronica, and others) in Barcelona in 2021.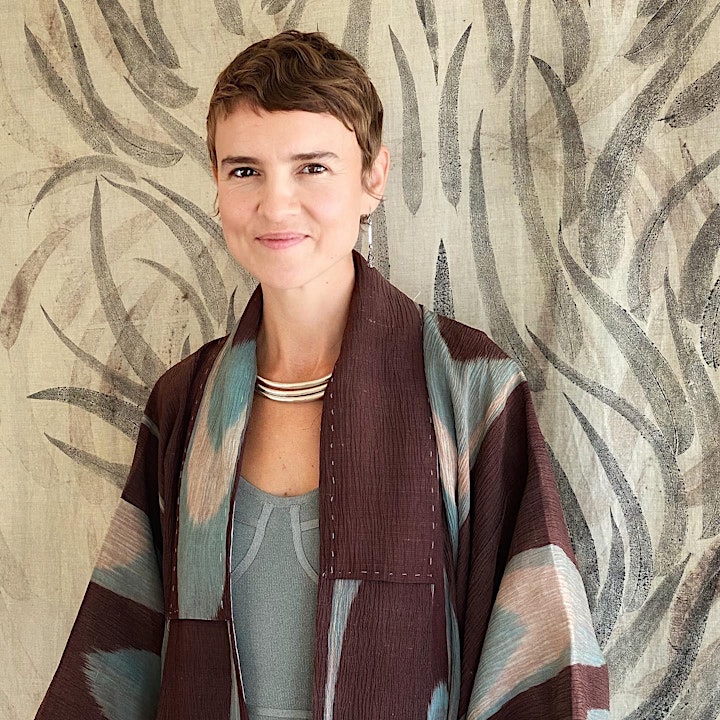 Eternal Forest Conversations explore ideas, patterns, questions around the themes of Eternal Forest, creating collaborations, partnerships and building international community.
We have had as guests: Ackroyd and Harvey artists duo, Jane Riddiford from Global Generation, Kathleen Brigidina from Tree Sisters, Monica Gagliano and Sarah Abbott at our special edition of Eternal Forest Conversation during the exhibition 'Say My Name and I Will Tell You My Story', Claudian Doboş, Filipa Simões and Ivan Sellers, Terra Agora Foundation, artist Alan Tod, curator Etienne Verbist, TreeTooManifesto, curator Sue Spaid, artist Ines Rolo Amado, artists Miki Yui and Nathalia Favaro, plant whisperer Rachel Corby, Foresta Collective, forest therapy guide Kari Krogh, curator Yasmine Ostendorf and artist Mileece. We also did a conversation on Earth Day in collaboration with ecoartspace, with international artist exchange, Inês Ferreira-Norman, Ruby Reed, Lyla June Johnston, curated by Patricia Watts.
You can watch previous conversations on Youtube
Eternal Forest project is creating 1000 Eternal Forest Sanctuaries to be protected for 1000 years - through art, ecology and community engagement.
Founded in 2018 by artist Evgenia Emets, it is now a growing network of artists, scientists, community projects, reforestation, regeneration and rewilding initiatives around the world.
Instagram Eternal Forest