Foresta Collective invites you into the practice of attunement to personal ecologies through connecting with sensuous knowledge
About this event
In this conversation where the two Forests meet, Foresta Collective will share their approach to ecosystems thinking, and will invite participants into a practice of attunement to what they describe as personal ecologies, where sensuous knowledge is just as important as rational knowledge and imagination.
Foresta Collective will share with you the practice of attunement to personal ecologies through connecting with embodied sensuous knowledge, imagination and critical discernment.
They will also touch upon the notion of the holobiont, as described by Lynn Margulis, as well as on why healing within personal ecologies is vital for healing the vast relational spaces within intra-human and more-than-human ecologies.
Foresta Collective is a fluid collective of humans and not only. Their work unfurls through collaborative research, practice and live experiences, and takes shape through such formats as Seasonal Academy, Dojo community of practice, Foresta Kids School without Walls, Woods in the City and other participatory experiential formats for adults and children that aim to support the emergence of an ecological mindset.
Within the entanglement of interdependent subjects, they are weaving a tapestry that connects theory and practice, body and mind, personal and political, inner and outer, arts and ways of thinking-sensing-making in relation to plural ecologies, held together by the inherent and indissoluble link between human and more-than-humans beings.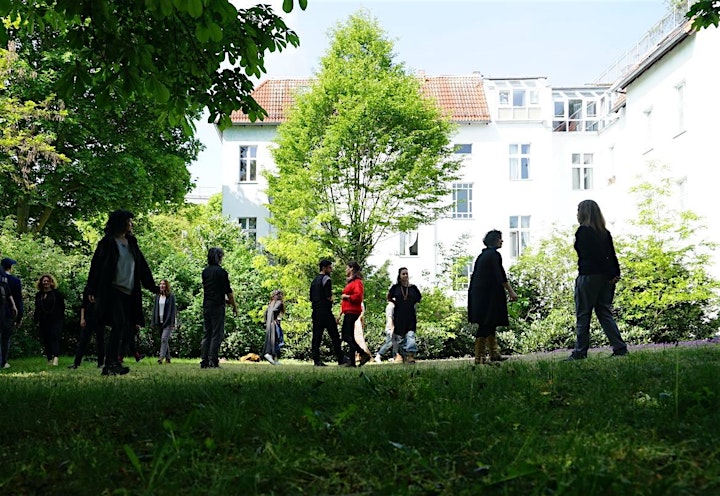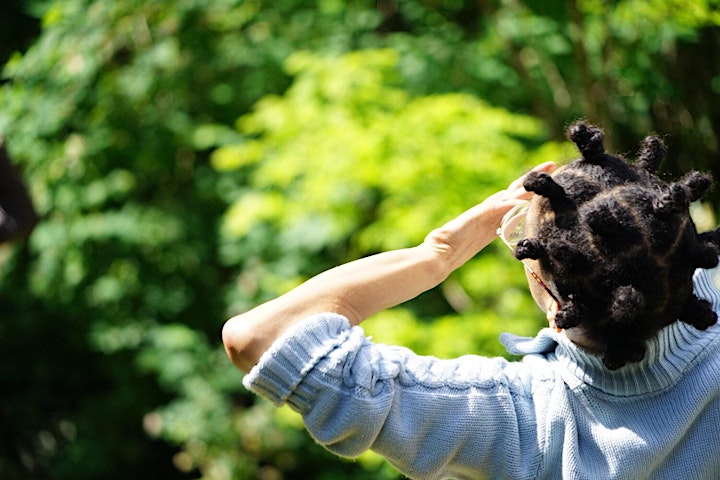 Eternal Forest Conversations explore ideas, patterns, questions around the themes of Eternal Forest, creating collaborations, partnerships and building international community.
We have had as guests: Ackroyd and Harvey artists duo, Jane Riddiford from Global Generation, Kathleen Brigidina from Tree Sisters, Monica Gagliano and Sarah Abbott at our special edition of Eternal Forest Conversation during the exhibition 'Say My Name and I Will Tell You My Story', Claudian Doboş, Filipa Simões and Ivan Sellers, Terra Agora Foundation, artist Alan Tod, curator Etienne Verbist, TreeTooManifesto, curator Sue Spaid, artist Ines Rolo Amado, artists Miki Yui and Nathalia Favaro, plant whisperer Rachel Corby. We also did one on Earth Day in collaboration with ecoartspace, with international artist exchange, Inês Ferreira-Norman, Ruby Reed, Lyla June Johnston, curated by Patricia Watts.
You can watch previous conversations on Youtube
Eternal Forest project is creating 1000 Eternal Forest Sanctuaries to be protected for 1000 years - through art, ecology and community engagement. Founded in 2018 by artist Evgenia Emets, it is now a growing network of artists, scientists, community projects, reforestation, regeneration and rewilding initiatives around the world.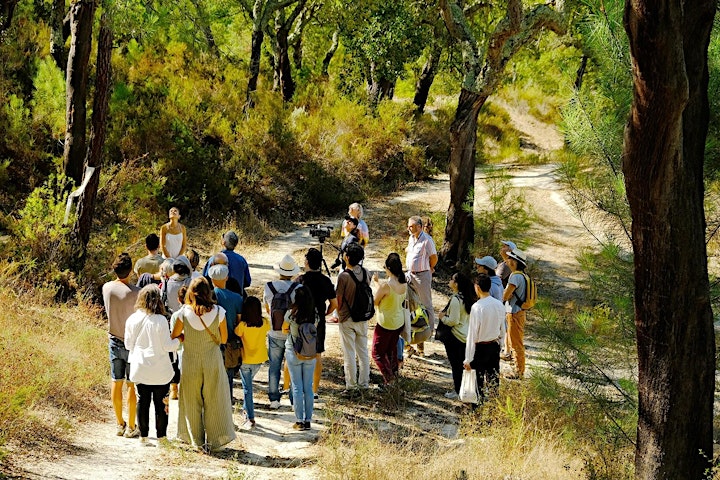 Eternal Forest Art Experience, Bienal de Coruche, 2019