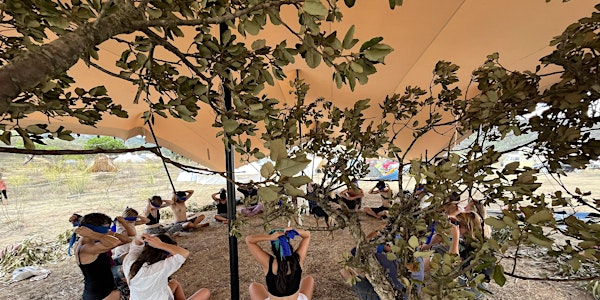 Eternal Forest Conversation: Gathering of Tribes Art Experiences
Eternal Forest artists will share their experiences and interventions at a co-created Gathering of Tribes for regenerative culture
Refund Policy
Contact the organiser to request a refund.
Eventbrite's fee is nonrefundable.
About this event
About the event
This online event brings together six artists Maja Escher, Mariana Dias Coutinho, Ines R. Amado, Ines Ferreira-Norman, Regina Frank and Evgenia Emets, and Anja Henckel - an art curator and co-founder of the project Jardim do Mira located near Odemira in Portugal.
They will share their experiences, thoughts and artistic interventions offered at the Gathering of Tribes in Portugal which took place 14-18 of September. Experiential artworks emerged from the moment of connecting to the land, to the soil, to the traditional culture of Alentejo and local emerging regenerative communities, inspired by the values and principles of the growing regenerative movement.
For the Gathering of Tribes, Eternal Forest and Jardim do Mira collaborated to support artists invited under the umbrella of Eternal Forest to hold conversations, walks, art experiences, to explore the possibilities for future long-term collaborations.
Artists working with forest ecology, biodiversity and communities, created with the purpose of promoting the regeneration of the planet and people. Our hope is that with this first action at Gathering of Tribes we will be able to open a possibility for an Eternal Forest Sanctuary locally and inspire many more.
We appreciate your participation and support! Please join us for the event and share with your friends and community!
About Maja Escher
Maja Escher´s artistic practice has a collective and hybrid dimension in which drawings, found objects, collaborative practices and fieldwork methods are part of the artist's process to develop her site-specific installations and research-oriented projects. Clay, canes, rope, stones, vegetables and other elements found or offered to her during research field trips are often combined with riddles, sayings and songs, creating a tension between spirituality and science, magic and technology. In her practice, Escher cultivates a deep observation of ecosystems and ancestral knowledge connected to the land and its primordial elements.
Maja Escher was born and raised near the Santa Clara dam, in southwest Alentejo (Portugal), a region densely populated by eucalyptus monocultures and characterised by a heavy presence of greenhouses and intensive agriculture located in the Southwest Natural Park and irrigated by this same dam. In recent years, the water level in the dam has dropped quite drastically, as has the water from the well and borehole on the artist's land. This awareness and growing concern with the scarcity of water resources and the consequent risk of desertification led the artist to start a research project on water and rain, seeking to connect popular wisdom – stories, sayings and riddles – and scientific knowledge.
About Regina Frank
Regina Frank work deals with social and environmental issues and includes interactive site specific installations, sculpture, performances, film, photography and painting. She has exhibited her work in Europe, the US and Asia, including, the New Museum of Contemporary Art in New York, the Serpentine Gallery in London, the MOCA in Los Angeles, the Cultural Olympics in Atlanta, the Spiral Wacoal Art Center in Tokyo, the Museum of Modern Art in Sapporo, the San Diego Museum of Art, Chienku University of Technology in China, Expo 2000 and UNESCO in Paris.
In 2017, she developed Slowdown Runway for London Artfair. Her project iLAND was exhibited MAAT in Lisbon, the Kunsthalle Hannover, TheNewArtFest18, Websummit and MUNHAC Lisbon, BioArt 2018, Seoul Korea and and in the Pavilhão do Conhecimento in Lisbon. 2022 she is creating Elements Matter, 4 sculptures for the Forest Art Biennal in Darmstadt and the Digital Forest at the Schader Gallery. Her work is in numerous private and public collections.
Regina Frank's work, which combines text, technology, and textile, has been featured since the early 1990s in several history books, art magazines, newspapers, as well as at Vogue, Harpers, Parade, and Cosmopolitan, in Sculpture Magazine and AvantArt, FAZ Frankfurther Allgemeine Zeitung, YALE UNIVERSITY RADIO, FRESH ART INTERNATIONAL and the OBSERVADOR.
https://theartispresent.com and https://rhi-think.com/activity/402/The-HeArt-Is-Present-by-Regina-Frank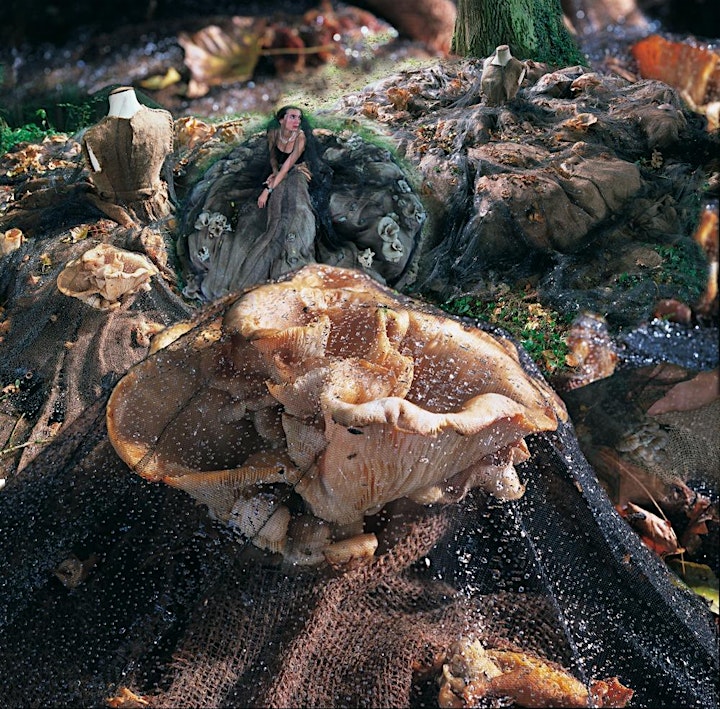 About Inês Ferreira-Norman
With a degree in Illustration, but with a professional career in arts management and production, it was in 2015 that Ferreira-Norman resumed her artistic practice by completing a Masters in Book Arts and Fine Art at the University of the Arts London in 2017.
Inês lived 15 years in the UK, where she worked with Raqib Shaw, Stanza, Alexandra Mir, David Blackmore and paula roush, and with institutions such as the Barbican, Frieze, Tate Liverpool, Oxford Modern, and managed spaces, and communities of artists in South and East London for arebyte/arbeit.
Ferreira-Norman won a bursary for the GreenTech Enterprise Course at the University College London – Institute for Global Prosperity in 2018, and created Matéria Cíclica in Portugal in 2019, an arts organization that creates strategies and platforms for a transition to a more ecocentric culture.
This has generated a huge impact in her life and artistic practice. Initially investigating through language, sculpture, print and video, phenomenological proposals on Geology, the work's focus has shifted towards the value of life; grounded in soil and water, this transition has been exacerbated by the work as a land keeper, making the practice more bound to biology, microbiology, performance, and metaphysics. Her training as a musician and stage-performer is re-emerging and has started integrating the Fine Art practice.
Ferreira-Norman is The Journal of Arts Writing by Students' editor-in-chief, a peer-reviewed journal that publishes art writing by MA and PhD students. She also writes in Portuguese at Arte Capital. Her writings are broad in content and range from the decentralization and democratization of the arts to the archive and the book as an art form.
https://www.inesartista.net/ & https://www.cyclicmatter.org/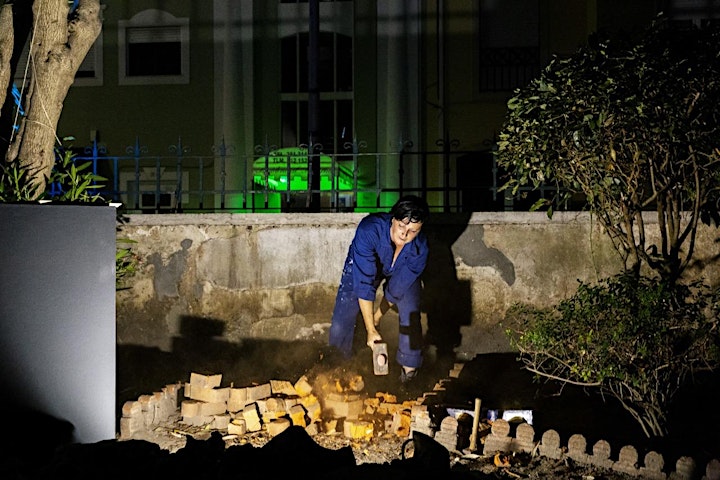 About Inês R. Amado
Inês R. Amado was born in Leiria, Portugal. Her work spans several media: video, site-specific installation, sound and performance with a particular interest in interdisciplinary, collaboration and participatory projects through a process of dialogue, interaction, and exchange. Her work is informed and immersed in Deep Listening® and she is an aphiliate of D.L.® in the UK.
Her practice as an artist also involves curating and organising. She is the founder of a research programme called BreadMatters, composed of exhibition, debate and workshops, that questions and focuses on socio-cultural, sustainable, ecological, political, historical and geographical issues around bread and the importance of bread in the history of humankind and which, brings together artists, art historians, writers, musicians, art critics and the public in a program of exhibition, collaboration, interaction participation and immersion. BreadMatters and other related events have taken place in Cyprus, Poland, Norway, United States, U.K., Portugal and Ireland.
Her main area of research focuses on the relationship between doing, empowering, thinking and divulging art; her approach is reflected and interconnected through exhibiting, teaching, curating and organising.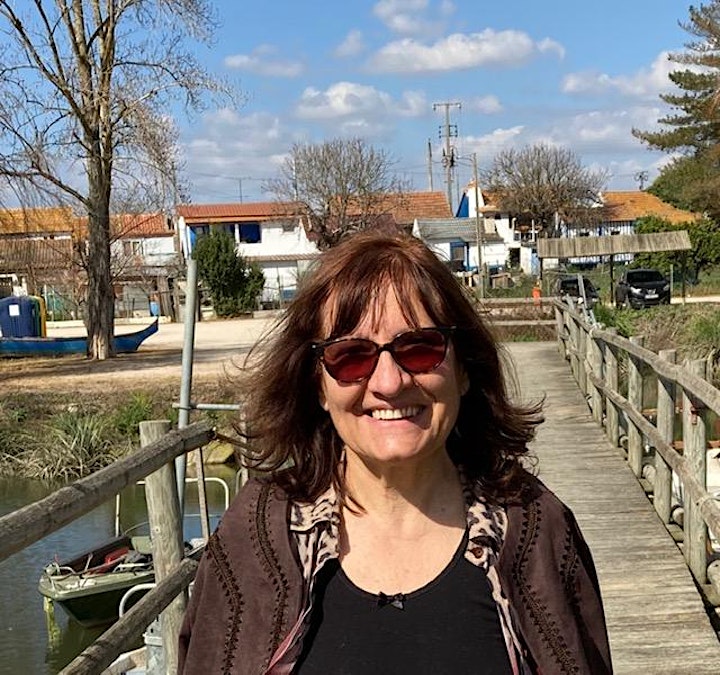 About Mariana Dias Coutinho
Mariana Dias Coutinho (Lisbon, 1978), lives and works in Santa Clara-a-Velha, Odemira.
She is co-founder of the project CLARA-Center for Rural Future, a board member of Project Earth Association, and co-founder of ALÇAPÃO, a space for artist studios in Lisbon. From 2017-2019 she was coordinator of the ceramics workshop at the artistic school MArt – Space for project, learning and artistic experimentation (Lisbon).
She majored in Conservation and Restoration at the College of Sciences and Technology of Universidade Nova de Lisboa (2004), she attended the Portuguese Performance Art Course: performers and performances, College of Social and Human Sciences, Universidade Nova de Lisboa (2017) and the MAUMAUS Independent Study Program (2018).
In recent years, Dias Coutinho has been dedicating herself to ecological (SOS RIO MIRA – https://www.instagram.com/sos_rio_mira/) and community initiatives (ALDEIAS À VISTA, Colectivo GIRA e MARIE ANTOINETTE), promoting processes of collaboration and collective construction (Projecto PERMEÁVEIS) anchored to the territories she inhabits (interior of the municipality of Odemira and Lisbon).
At the same time, and because she believes in the potential of involvement based on a location policy, she sought to better understand the artistic and creative structures of the region, having become involved and part of CACO (Association of Artisans of the Municipality of Odemira), CRIAR (Regional Handicraft Innovation Network Center), Sopa dos Artistas, Ateneu do Catorze and Consultative Committee of the School Cultural Project (Saboia).
Her artistic practice reflects the care to imagine subjectivity as part of the totality of Being, considering it essential to improve our relational capacity with all types of matter. The sculptures, site specific installations and collaborative processes that she creates promote an attentive and curious gaze, in the search for an understanding of the ecosystems we inhabit, to critically develop our place of belonging, in order to contribute to their regeneration.
The projects Dias Coutinho develops show a special interest in materials and the relationships that we are able to reflect with and from them. Working with local resources and existing traditional techniques have been, in recent years, the root of her artistic practice, which increasingly demonstrates a focus on calling for the participation and involvement of the communities with which she comes into contact.
http://www.marianadiascoutinho.pt/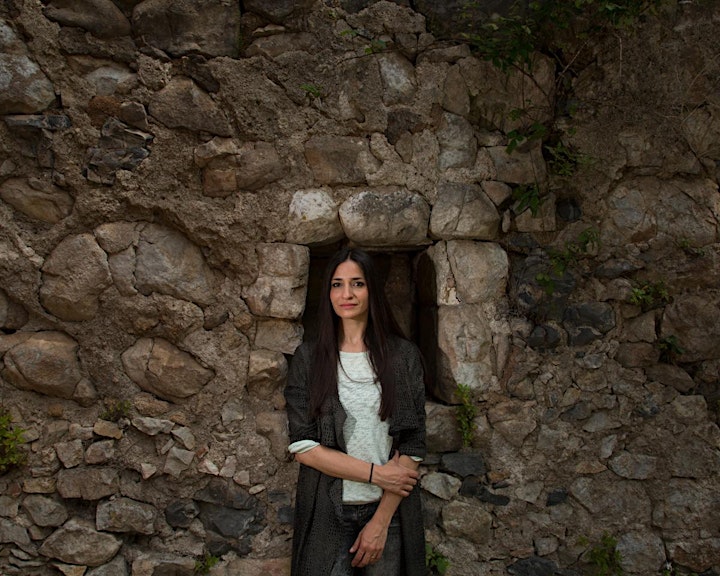 About Evgenia Emets
Evgenia Emets is an international artist, a poet and a filmmaker working with forests, ecology, biodiversity and community through her visual works, poetry, installation, performance, film, artist's books and large scale ecological artworks. Evgenia was born in Poltava, Ukraine, USSR, in 1979, has lived in Moscow and London and lives in Portugal since 2017.
Eternal Forest has been exhibited across Portugal and in the UK (Biblioteca Nacional de Portugal, King's College), has been invited to participate at the Bienal de Coruche in 2019 and CI.CLO / Bienal Fotografia do Porto – Sustentar programme, invited to participate in a multidisciplinary programme Roots & Seeds (organised by Quo Artis, Ars Electronica, and others) in Barcelona in 2021.
Her art has been exhibited in such institutions as National Gallery London, NGX, King's College, Tate Exchange/Tate Modern, Royal College of Art, Barbican, V&A Chelsea College of Art, as Analema Group.
Evgenia's visual works and artists' books are in museums (Stella Art Foundation and MOMA, Russia), libraries (National Poetry Library, London, British Library and Gulbenkian Art Library) and private collections in the UK, Europe, Japan and Russia.
Awards: 2022 Câmara Municipal Lisboa Grant; 2020 CiClo Sustentar, Portugal; 2019 Arts Council, KIMA: Noise film and installation, Analema Group, Tate Exchange/Tate Modern, UK; 2018 CineEco Seia, Regional Award for Eternal Forest film, Portugal; 2016 Arts Council, KIMA, Analema Group, Roundhouse, UK; 2014 Arts Council, KIMA, Analema Group, Union Chapel, UK
http://www.evgeniaemets.vision/ and https://eternalforest.earth/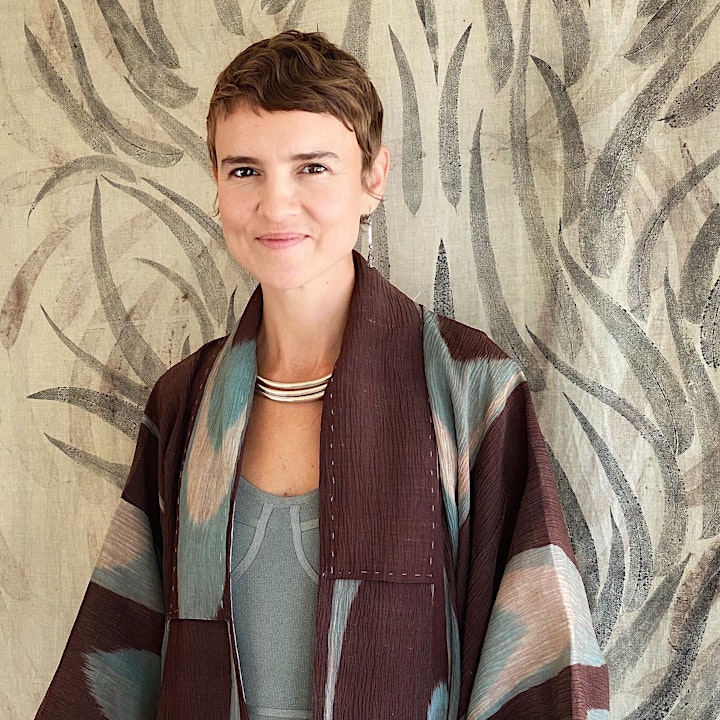 About Anja Henckel and Jardim do Mira
Jardim do Mira, located along the river Mira in the natural park 'Parque Natural do Sudoeste Alentejano e Costa Vicentina', develops activities to improve biodiversity and environmental sustainability. Since the project start in 2019, it acts through a sociocratically organised association. The project spans an area of 175.000m2, of which almost two-thirds have been exploited for the cultivation of a eucalyptus monoculture over fourty years. The group is passionate about revitalising the land, in collaboration with local and external brain and muscle. The Mira region as a whole is an important protected area of the Portuguese coast and offers a unique opportunity for integrated protection.
Eternal Forest engages with the JDM member Anja Henckel who is active as a curator and focuses on intercultural and diverse content. She is dedicated to the project as a test field. Alongside the daily project care, she currently manages an Erasmus exchange program on regional development and co-develops a fellowship-residency program which will commence on the topic of water in October 2022. Both engagements are in close exchange with actors from eco-village Rothenklempenow in North-East Germany and collaborations with regional actors and project makers from Alentejo.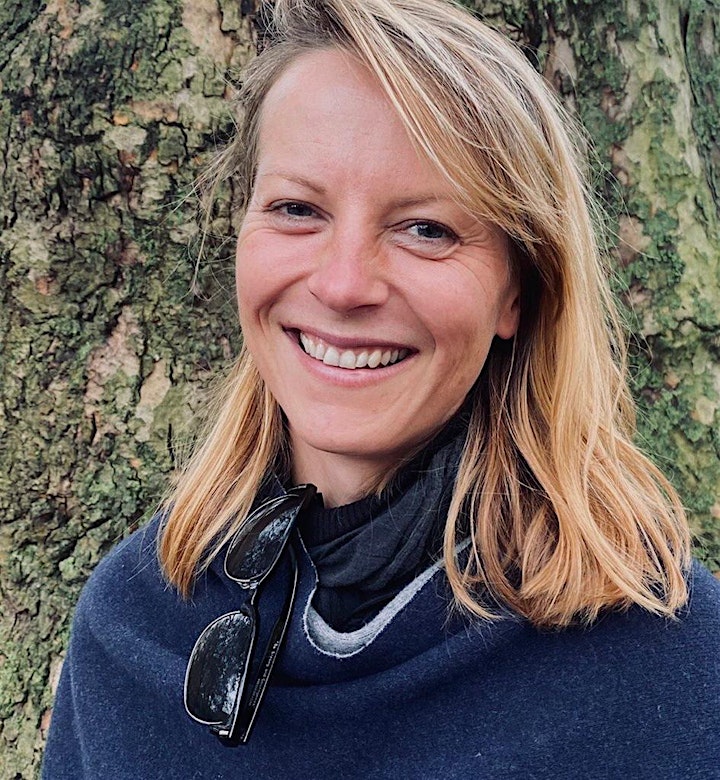 Eternal Forest Conversations explore ideas, patterns, questions around the themes of Eternal Forest, creating collaborations, partnerships and building international community.
We have had as guests: Ackroyd and Harvey artists duo, Jane Riddiford from Global Generation, Kathleen Brigidina from Tree Sisters, Monica Gagliano and Sarah Abbott at our special edition of Eternal Forest Conversation during the exhibition 'Say My Name and I Will Tell You My Story', Claudian Doboş, Filipa Simões and Ivan Sellers, Terra Agora Foundation, artist Alan Tod, curator Etienne Verbist, TreeTooManifesto, curator Sue Spaid, artist Ines Rolo Amado, artists Miki Yui and Nathalia Favaro, plant whisperer Rachel Corby, Foresta Collective, forest therapy guide Kari Krogh, curator Yasmine Ostendorf, artist Mileece and ecotherapist Harriet Sams. We also did a conversation on Earth Day in collaboration with ecoartspace, with international artist exchange, Inês Ferreira-Norman, Ruby Reed, Lyla June Johnston, curated by Patricia Watts.
You can watch previous conversations on Youtube
Eternal Forest project is creating 1000 Eternal Forest Sanctuaries to be protected for 1000 years - through art, ecology and community engagement.
Founded in 2018 by artist Evgenia Emets, it is now a growing network of artists, scientists, community projects, reforestation, regeneration and rewilding initiatives around the world.
Instagram Eternal Forest