Curator Yasmine Ostendorf in conversation with Ming-Jiun Tsai and Ricardo Ángeles on the relationship between reforestation and the arts
About this event
Attention: the event is taking place from 13.00-14.30 GMT time - Lisbon/London time zone
Wood has been a conjunctive material in global histories of art, it being a key material for carvings, totems, sculpture, in frames and canvases and many other cultural expressions. And for wood we need forests.
But that's not the only relationship the arts have with the forest. An increasing amount of artists is becoming concerned with deforestation, with global carbon emissions still on the rise (despite the alarming IPCC report) and biodiversity collapsing with dramatic consequences for both humanity (pollution, food scarcity, pandemics just to name a few) and the rest of the living natural world.
For this event curator, Yasmine Ostendorf will speak with Ming-Jiun Tsai (Taiwan) and Ricardo Ángeles (Mexico) about their endeavours in re-forestation practices from a cultural perspective.
What role can artists play in either the creation or conservation of forests? What are the cultural, historical and environmental specificities in these very different parts of the world in relation to forest management? What are the responses from the community or the scientific world? What's our stand on carbon offsetting of cultural events and travel? What are the responsible ways of using wood in artistic practice? And what are the main teachings from these reforestation case studies that can be of help to artists interested in reforestation projects?
This event will bring together various international perspectives and case studies of the arts getting involved with reforestation. With this event, we hope to provide others with tips, warnings, inspiration, opportunities and suggestions of how forest-making can indeed be approached as a collaborative and creative undertaking.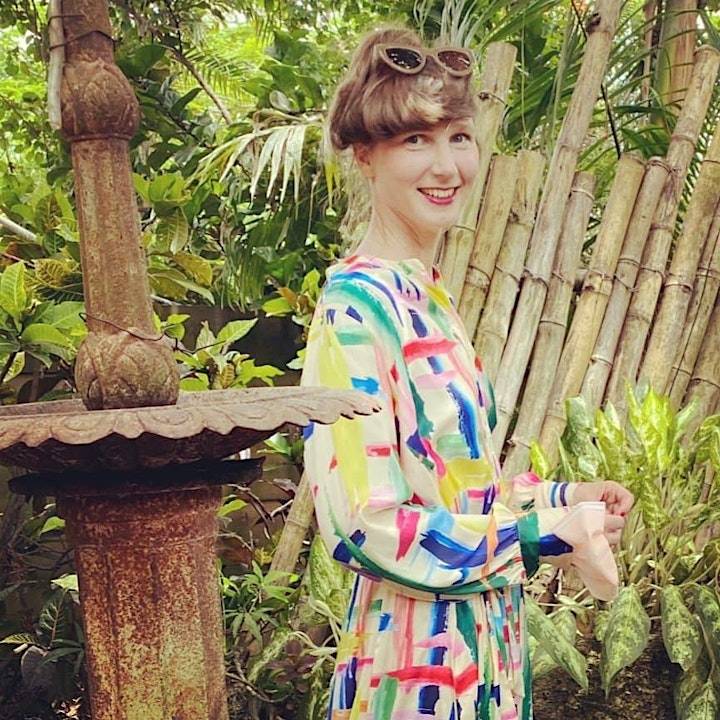 Researcher/curator Yasmine Ostendorf is the founder of the Green Art Lab Alliance, a network of 50 cultural organisations in Europe, Latin America and Asia that is in pursuit of social and environmental justice. The alliance, which acts like a mycelium, is the fruit of over a decade of research she did across Asia, Latin America and Europe on artists proposing alternative ways of living and working; ways that ultimately shape more sustainable, interconnected and resilient communities.
She has extensively worked on international cultural mobility programmes and on the topic of art and ecology, having worked at expert organisations including Julie's Bicycle (United Kingdom), Bamboo Curtain Studio (Taiwan), Cape Farewell (United Kingdom), Labverde (Brazil) and Trans Artists (Netherlands). She is a Fellow of the Salzburg Global Forum (Austria) and of the Institute for Advanced Sustainability Studies (Germany).
She is the founder of the Nature Research Department at the Jan van Eyck Academy (2017, Netherlands), the Van Eyck Food Lab (2018) and the Future Materials Bank (2020). Furthermore, she has been curator-in-residence in various art institutions, including Kunst Haus Wien (Austria), colectivo amasijo (Mexico) and Capacete (Brazil). She is currently writing her book 'Mycelium as Methodology'; a publication that looks at the teachings of mycorrhizal networks in order to overcome current systems and structures that are rooted in (social and environmental) injustice.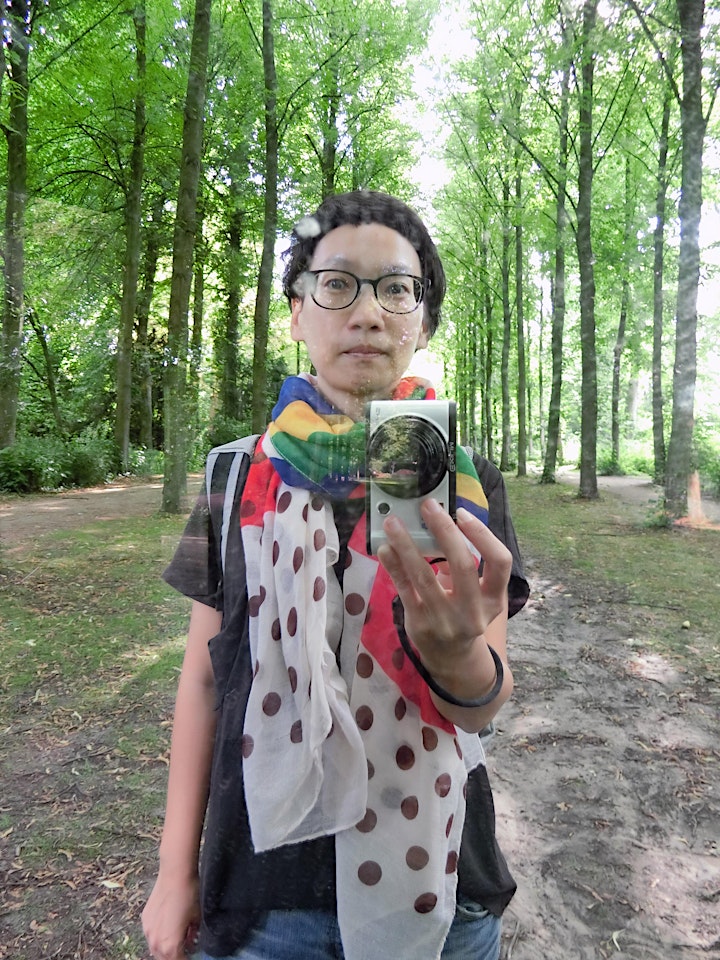 Ming-Jiun Tsai was born in Kaohsiung, Taiwan in 1981; Nantou is her hometown, and now she lives and works in Taichung. Acting as an observer, her long-term relationship with art – studying and working in the field of art since junior high school – stimulates her interests in the relationship between art, the public and society.
She has long-term care of environment, nature and ecology and she also has been deeply concerned about Taiwanese history and social development, and these subject matters bring her research, collaborations, and practice gradually tend toward disciplines beyond visual arts. As an independent curator and artist, Ming-Jiun Tsai's projects are often site and context-specific involving working closely with different collaborators and producing commissions.
Ming-Jiun Tsai focuses on the practice and research of contemporary curating and is currently an adjunct assistant professor in the Department of Fine Arts at Tunghai University.
https://tcaaarchive.org/artist/2900/
Case Study for this conversation
Arts of Coming Down to Earth for 2020 Taipei Biennial initiated by French artist Stéphane Verlet-Bottéro has three steps: (1) Evaluate the environmental footprint of Taipei Biennial 2020; (2) Regeneration actions; (3) Symposium and workshop that engaged local artistic institutions and individuals, which co-planned by Margaret Shiu and Ming-Jiun Tsai.
The second step 'Regeneration actions' is executed by local professionals and yet brings controversial debates on forestry, ecology as well as the role of art amongst the public and artistic professionals.
If we believe that art has a significant role to play in the time of climate crisis, what do we learn from this experience? Why should artists work on interdisciplinary projects? How do arts collaborate with professionals from other fields?
https://www.taipeibiennial.org/2020/en-US/Participants/Participants_Content/21?type=terrestrial
https://www.taipeibiennial.org/2020/en-US/Project/Project_Content/1?type=art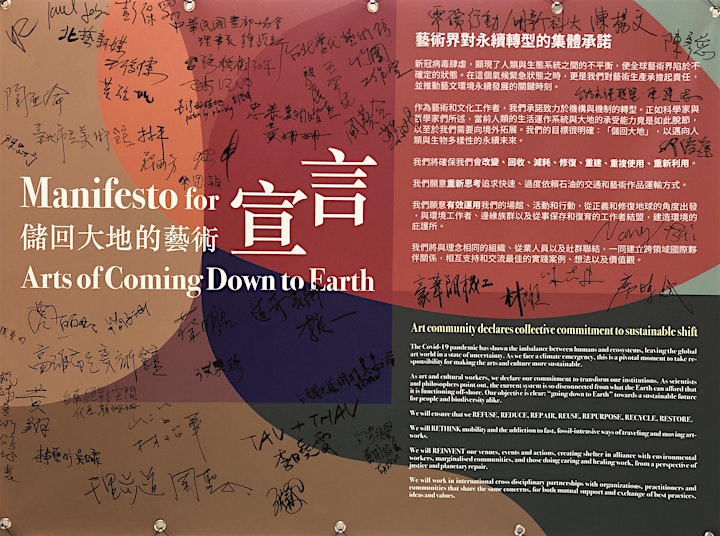 Ricardo Ángeles (1995) is a visual artist from San Martín Ticajete, Oaxaca, where he currently lives and works. Part of his artistic production is developed alongside his work in his family craft workshop, the "Taller Jacobo y María Ángeles", where they do drawing, sculpture and painting. He likes to collaborate with family and friends in community projects such as "Almú", "Ruina" and "Huellas" under the concept of relational aesthetics, working organically in the community. He was co-curator of "La Trinidad" and currently director of Sólida, a gallery that focuses on young artists whose proposals are outside the margins of traditional Oaxacan artistic production. He has participated in several solo and group exhibitions in Mexico, New Zealand and the United States.
Case Study for this conversation
'Palo que habla' is a multilateral project located in San Martín Tilcajete, Oaxaca, Mexico, which has been self-managed with the help of gallery 'Taller Jacobo y María Ángeles'. The project has its origins in peasant work and the pillars of this project are the farming, textiles and wood carving that the Ángeles Mendoza family has been doing for many generations. Each activity has had a radical evolution, especially in the last thirty years, in the aesthetic, economic and social sense. Currently, the main economic activity is the production of hand- carved wooden pieces, popularly known as alebrijes. Previously the main economic activity was the field, however, it ceased to be profitable due to periods of drought, loss of endemic species and lack of pollinating species, which led to mass migration and dozens of plots of land to be abandoned.
The aim of the project is to harmonise the traditional knowledge of the population with agricultural engineering, maintaining continuous research on the white copal bursera glabrifolia, a species of wood used for the elaboration of our craft, which we germinate and reforest annually. More than 40,000 trees have already been planted thusfar. Another side of the project consists of researching and developing water harvesting in some areas of the village, taking advantage of seasonal rainfall, gravity, contour lines, species of bushes and trees that protect humidity, with which we build microclimates and strengthen the aquifers.
As part of Palo que habla's bio-conservation objective, we have improved the processes to be able to reproduce more than 5000 trees. Today, we are working on the reproduction of trees by means of seeds in order to conserve the viability and genetics of the native plants and trees of Tilcajete, being the first to germinate the seed of white copal. On the other hand, the population has suffered loss of territory due to factors such as raiding and parachuting, which is why the construction of microclimates, copal planting and reforestation not only rehabilitate the territory, but also defend it.
The persistence and resilience of this project in the face of the countryside is an act of conscience towards our relationship with the land, this is how we construct in this project an axis between the work of the countryside and art; collective work, knowledge, the vindication of being a peasant and the rehabilitation of the landscape, are pillars that correspond to aesthetics of current resistance in response to economic changes and the urbanisation of rural communities.
With this project we are developing a new alternative way of life that allows human beings to inhabit this world and make use of space and resources without affecting the ecosystem in negative ways.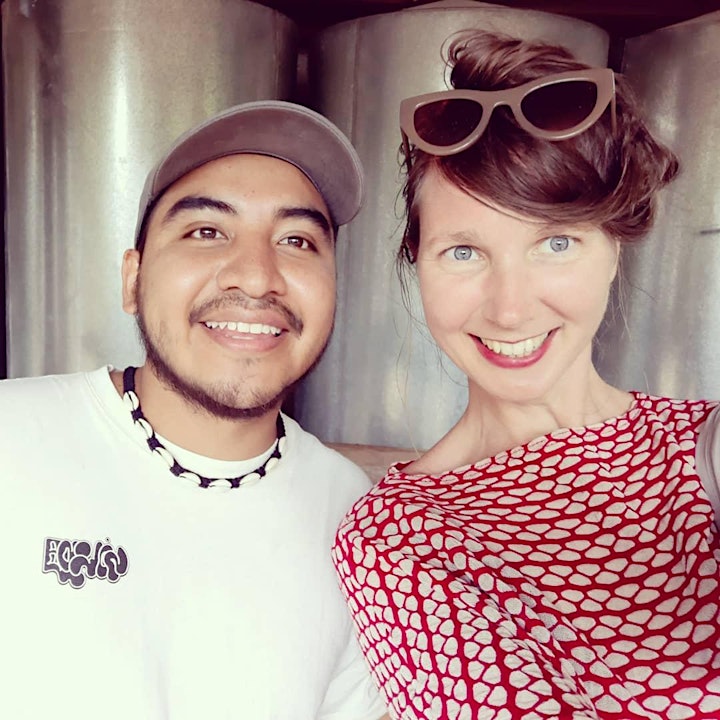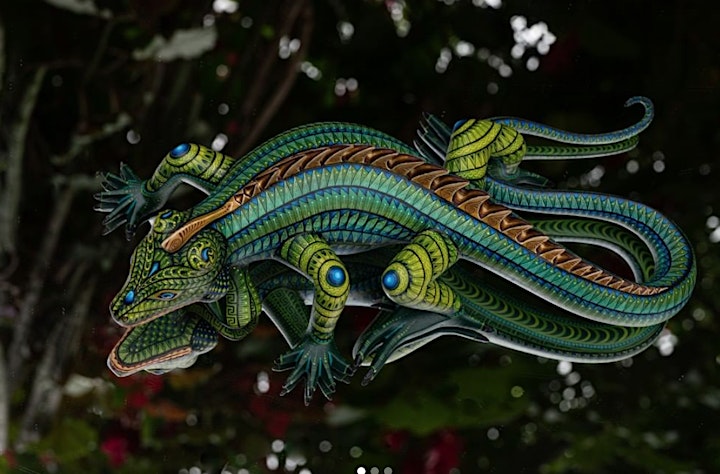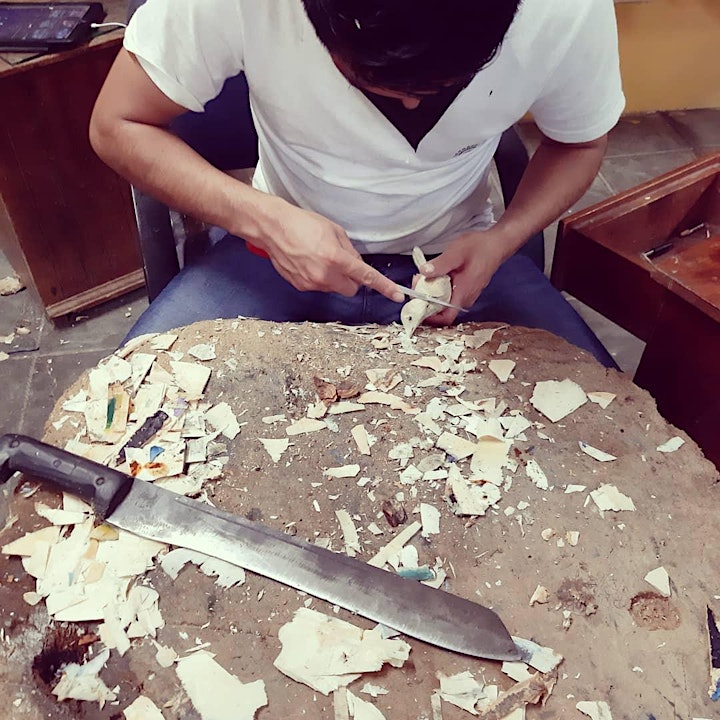 Eternal Forest Conversations explore ideas, patterns, questions around the themes of Eternal Forest, creating collaborations, partnerships and building international community.
We have had as guests: Ackroyd and Harvey artists duo, Jane Riddiford from Global Generation, Kathleen Brigidina from Tree Sisters, Monica Gagliano and Sarah Abbott at our special edition of Eternal Forest Conversation during the exhibition 'Say My Name and I Will Tell You My Story', Claudian Doboş, Filipa Simões and Ivan Sellers, Terra Agora Foundation, artist Alan Tod, curator Etienne Verbist, TreeTooManifesto, curator Sue Spaid, artist Ines Rolo Amado, artists Miki Yui and Nathalia Favaro, plant whisperer Rachel Corby, Foresta Collective and forest therapy guide Kari Krogh. We also did one on Earth Day in collaboration with ecoartspace, with international artist exchange, Inês Ferreira-Norman, Ruby Reed, Lyla June Johnston, curated by Patricia Watts.
You can watch previous conversations on Youtube
Eternal Forest project is creating 1000 Eternal Forest Sanctuaries to be protected for 1000 years - through art, ecology and community engagement.
Founded in 2018 by artist Evgenia Emets, it is now a growing network of artists, scientists, community projects, reforestation, regeneration and rewilding initiatives around the world.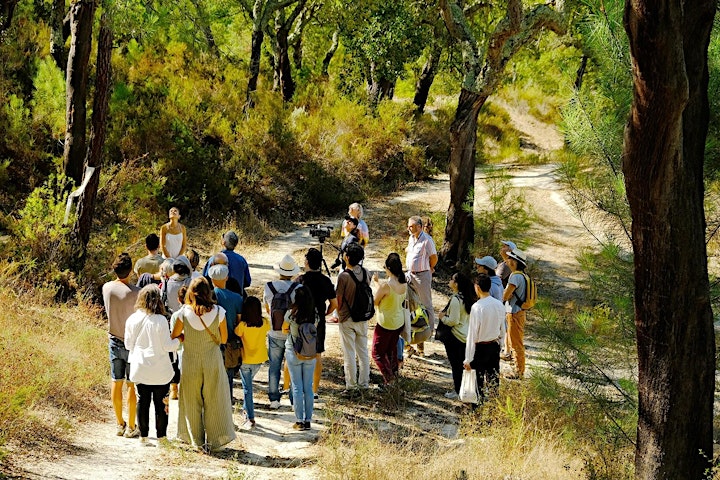 Eternal Forest Art Experience, Bienal de Coruche, 2019