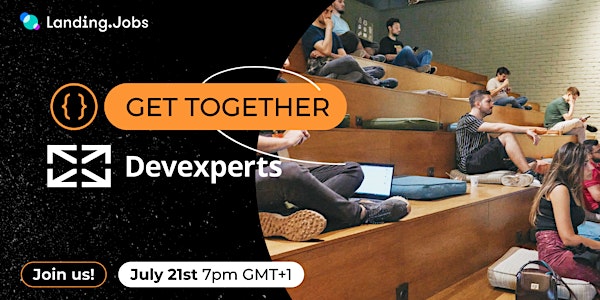 dxTechTalk Frontend Day, Porto
dxTechTalk Frontend Day
When and where
Location
Devexperts Portugal 127-131 Praça do Bom Sucesso 4150-146 Porto Portugal
About this event
About this Get Together
Devexperts was founded in 2002 and specializes in the development of highly sophisticated software solutions and services for the Financial Markets industry.
If you're looking for your next tech challenge, this is a unique opportunity to meet Devexperts, learn about their projects, work culture and values or simply have a few drinks at the office in Porto while networking with your peers.
Agenda:
18:30 - 19:00 Registration, welcome coffee
19:00 – 19:30 "Micro Frontends Architecture" – Fabio Zuin, Frontend Developer at Devexperts Portugal
The micro-service architecture enables the rapid, frequent and reliable delivery of large, complex applications. Micro frontends are basically an extension to a micro-service pattern, where the functionality is extended to the frontend. As a result, micro frontends bring a wide range of advantages, including deployment independence, easier testing of features, etc.
In this presentation we're going to take a look at the proc and drawbacks of micro frontends implementation and compare different types, such as iFrames, webpack integration, JavaScript bundle integration, etc. And after that we will look into the pros and cons of the architecture at all.
19:30 – 20:00 "A Good Mix: DevOps, CI\CD and Frontend" – Dobromir Stoev, Head of DevOps at Devexperts Bulgaria
Reducing time to deployment through automation, automation of software releases, continuous feedback for improvement, improving the ability to address error detection earlier in the development process - all of these are benefits of continuous integration/continuous delivery process. Why don't we bring it to frontend development?
In this presentation we will discuss what is DevOps and in more details how the CI\CD can be useful for Frontend Development process.
20:00 – 21:00 Afterparty: networking, drinks and music
Limited Availability. Registrations only.