Digital Media Summer Institute // Open Talk: Denisa Kera
Open talk on "Philosophical Exorcism with Prototypes" by Denisa Kera | Digital Media Summer Institute | July 15th
About this event
Digital Media Summer Institute proudly receives Denisa Kera to the open talk "Philosophical Exorcism with Prototypes", on July 15th, 2020.
About Digital Media Summer Institute
Digital Media Summer Institute is a virtual immersive 4-day event aimed at the collaborative development of research projects. 2020's theme is all about "Questioning and defining the (new) role(s) of computation on the mediation of Human Interactions". Each day starts with a talk open to the general public. Read more about the event and learn how to apply here.
About the talk "Philosophical Exorcism with Prototypes"
The different calls for critical, speculative, more-than-human, but also participatory and open design force us to include the philosophical questions of the subject, consciousness, agency, but also society in prototyping. Prototypes become forms of philosophical inquiry that explore novel functions beyond user, human-centred, UX, and interaction design. These material and conceptual engagements "exorcise" the technologies and their complex genealogies, including the present political and social contexts, and invite us to think of design as future- and world-making. All philosophical concepts, such as idea, substance, consciousness, object, sign, or phenomenon were once prototypes that supported novel ways of thinking, communicating, and ultimately interacting with the world. To explore the various ways of combining design with philosophy, we will read Ovid's Metamorphoses as IoT scenarios, etch Renaissance prints as circuits, and make social networks based on Aristotle's theory of friendship. We prototype Nietzsche's hammer, Heidegger's pitcher, the strange clocks in Descartes and Leibniz, but also Neurath's boat. Should we read the Hegelian "owl of Minerva" and Kantian "light dove" as biohacking and husbandry proposals? Should we transform the numerous architectural visions of Popper's "bold structure" above swamp piles and Kant's "island of truth" into urban design proposals?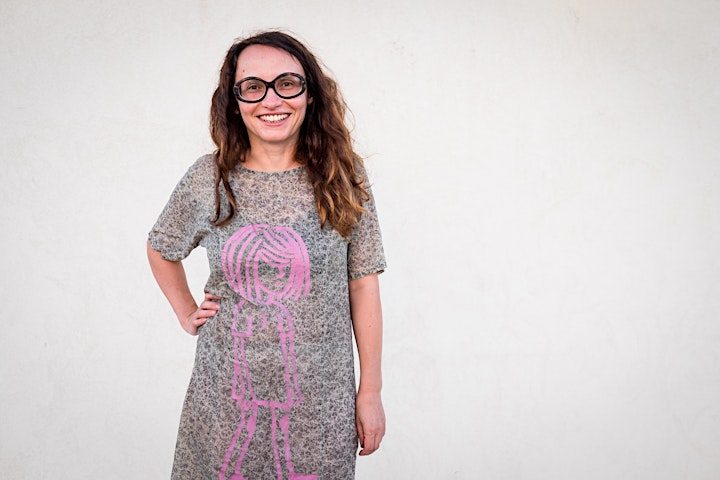 About the speaker
Dr. Denisa Kera is a philosopher and designer that researches blockchain and algorithmic governance issues. She experiments with different methods on how to implement ethical and regulatory guidelines into the technical infrastructure and how to engage stakeholders in decision-making through prototyping. Currently, she is a Marie Curie Research Fellow at BISITE, University of Salamanca.
About iNOVA Media Lab
iNOVA Media Lab brings together researchers and practitioners working at the intersections of digital media arts, sciences and technologies. We envision transdisciplinary collaboration as an aesthetic experience and scientific inquiry.