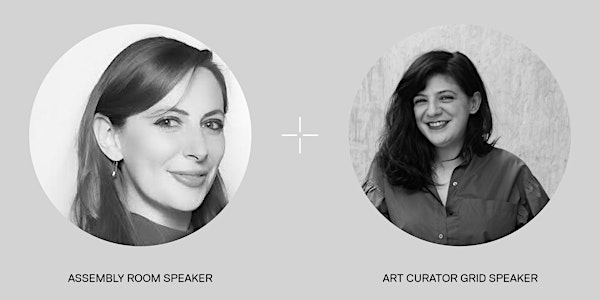 Curators Conversation: Women Curators Discussing Women in the Arts
Online Webinar hosted by Art Curator Grid and Assembly Room platforms.
About this event
Women Curators Discussing Women in the Arts: Rebuilding the House without a Glass Ceiling
Wednesday, June 17
4PM-EST
on Zoom
Guest Speakers:
Emily Alesandrini (upon Assembly Room's invitation)
Gemma Arguello (upon Art Curator Grid's invitation)
Moderator: Yulia Topchiy (Assembly Room)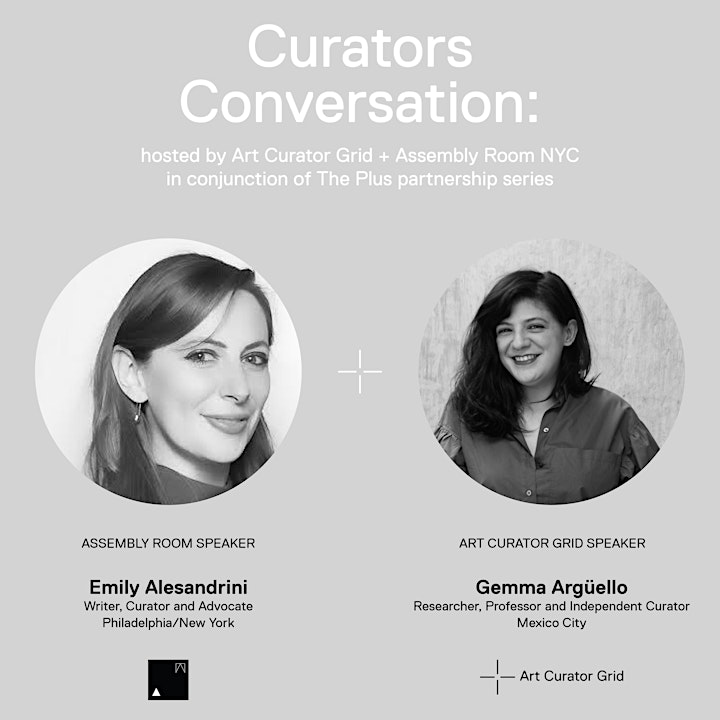 This event invites a conversation between Mexican curator Gemma Argüello and Philadelphia & New York based curator Emily Alesandrini. The two will cover what it means to be a woman working in the male-dominated arts and culture world, as well as the socio-cultural landscape that surrounds it. Argüello and Alesandrini will discuss thought-provoking topics like pay disparities, strategies on how to organize and collaborate, the overwhelming patriarchal presence in Western art history and how curators are in a unique position to enact positive change.
Curators Conversation is the first in Art Curator Grid's new digital partnership series, The Plus, which connects curators and international arts organizations to explore resonant topics in contemporary arts and culture. The series includes regularly scheduled webinars, panels, Instagram takeovers and partner content. The Plus aims to bring communities together and cultivate new ideas and collaborations.
About Assembly Room: Assembly Room was founded in New York City's Lower East Side in 2018 by three curators, Natasha Becker, Paola Gallio and Yulia Topchiy, to grow a community of female curators across the country and the globe, gathering together to work, connect, and thrive. Assembly Room fulfils its mission through its core programs, professional development of women in the arts, lively public programs, and an array of exhibitions advocating for equality, diversity, and inclusion in the arts and society at large.
About Art Curator Grid: Launched in May 2019 in Lisbon by Pauline Foessel, Art Curator Grid is the first digital platform for international contemporary art curators to share their work, discover their peers activities, connect with one another and find new curatorial projects thanks to its professional network. Acting as a centralized resource for organizations, institutions, and corporations looking to hire a curator for specific projects, Art Curator Grid enables members to facilitate future exhibitions and discover programming and projects from curators around the world.