Curators Conversation: Curatorial perspectives and research strategies on the Amazon region. A Webinar hosted by Art Curator grid + MAC Lima
About this Event
Art Curator Grid online platform and MAC Lima (Museo de Arte Contemporáneo de Lima, Peru) are joining forces to host a new Curators Conversation webinar, exploring the role played by curators when they link themselves to the artistic practices of a region like the Amazon and commit to its study and dissemination.
Join this great panel where the curators Kiki Mazzucchelli and Sharon Lerner will be in conversation with MAC Lima Head of exhibitions, Giuliana Vidarte, to share their insights on their curatorial perspectives on the Amazon region.
This event collaboration is part of Art Curator Grid's The Plus partnership digital series connecting curators and international arts organizations to explore resonant topics in contemporary arts and culture. The Plus aims to bring communities together and cultivate new ideas and collaborations.
About Art Curator Grid: Art Curator Grid is the first digital platform for curators to present their work, collaborate with their peers and explore new ideas centered around their practice. Our platform also serves as a centralized resource for the larger community of artists, art enthusiasts, institutions, and spaces to discover the work of leading Contemporary Art curators from around the world. Recently, curators can also work with our exhibition tool to digitally translate their exhibitions and projects.
About MAC Lima: Founded in 2013, the Museo de Arte Contemporáneo de Lima is the only institution exclusively dedicated to promoting, research, and disseminating contemporary artistic practices in Peru. Located in the district of Barranco, the Museum has three exhibition halls - dedicated to Peruvian and international contemporary art projects - and a collection of modern and contemporary Latin American art. It is also responsible for developing a regular educational program that promotes meeting, participation, critical thinking and creation. The MAC Lima is an institution that seeks to articulate the urban environment with the sensibilities and debates of our time, establish alliances with the artistic community and integrate a diversity of audiences into the discussions around contemporary cultural practices.
MAC Lima Collection:The MAC Lima houses the original collection of the Instituto de Arte Contemporáneo (IAC), which includes works produced between 1950 and 1970 by representative Peruvian and Latin American artists. After the establishment of the Museum, the collection has grown further from artworks acquired through donations and loans, this has allowed a broadening of the horizon of Modern Art in Peru and opened pathways to contemporary production. The Museum is responsible for the research, conservation and dissemination of these works. They are exhibited as part of a plan of temporary and travelling exhibitions, that allows them to be studied in context. The collection includes masters of Peruvian art such as Ramiro Llona, José Tola, Sonia Prager, Elda Di Malio, Enrique Polanco, Fernando de Szyszlo and Eduardo Eielson, as well as work from Latin American artists Beatriz González, Carlos Cruz Diez, Jesús Rafael Soto, René Portocarrero, Antonio Seguí and Wifredo Lam, among others. It is worth highlighting that the collection contains a significant group of female Peruvian artists influential in contemporary art, such as Claudia Coca, Kukuli Velarde, Patricia Bueno and Angie Bonino.
This Panel discussion will be recorded in English and live streamed on @artcuratogrid Facebook page. It will be then translated in Spanish by MAC Lima and streamed on their social media channels.
Sharon Lerner (b. 1979) is a researcher, curator, and writer. She obtained her Bachelor's degree in art at the Pontificia Universidad Católica del Perú (2004), and an MA from the California College of the Arts Curatorial Practice program (2010). In 2010 she obtained the 101 Curatorial Fellowship from the Wattis Institute for Contemporary Arts and at the same time she worked as a researcher for ArtNow in San Francisco, California. Between 2012 and 2019 she was curator of contemporary art at the MALI Art Museum in Lima, Peru, where she developed more than twenty exhibitions, including Amazonias (Matadero, Madrid, 2019), co-curated with Gredna Landolt. She has edited the book Arte Contemporáneo. Lima Art Museum Collection (MALI, 2013) as well as catalogs on the work of Armando Andrade Tudela, Fernando Bedoya, Johanna Hamann, Alejandro Alayza, Emilio Rodríguez Larraín and Jorge Eielson.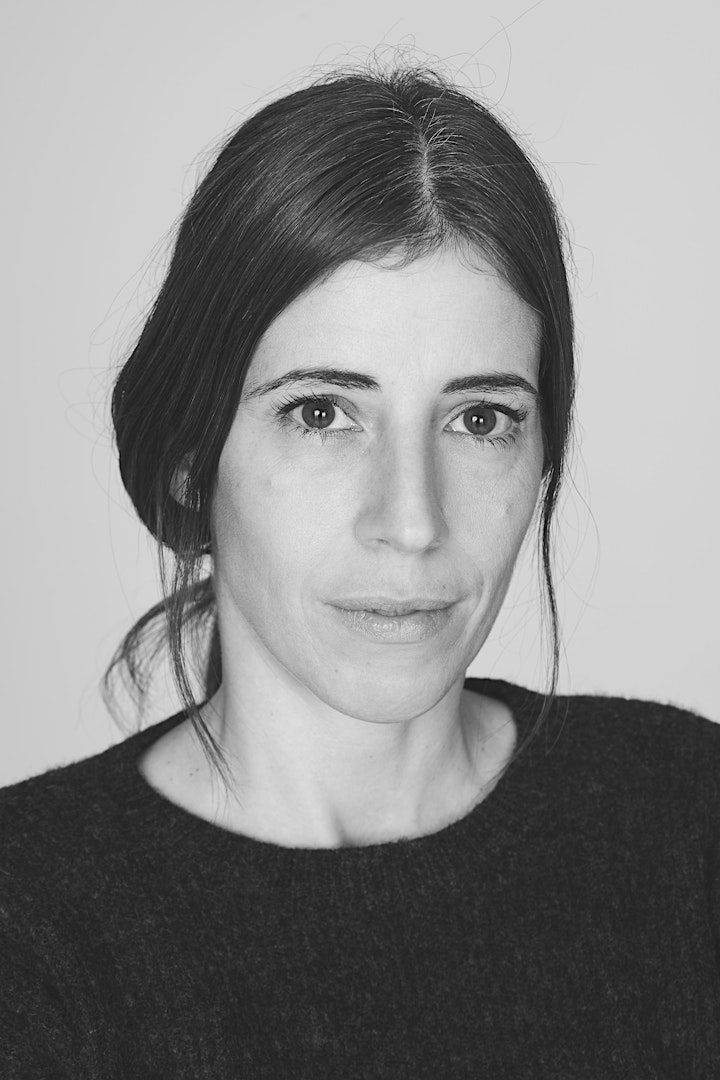 Kiki Mazzucchelli is an independent curator, editor and writer. Amongst her recent exhibition projects are Eleonore Koch: The Essential Painter (Mendes Wood DM, NY and Stuart Shave Modern Art, London, 2020-21); Flávio de Carvalho (S2 Gallery, London, 2019); Ivens Machado: The Raw of the World (Pivô, São Paulo, 2016) and Site Santa Fe Biennial (Site Santa Fe, New Mexico, 2016). She is the author and editor of a number of publications focusing on art from Latin America and recently organised Tonico Lemos Auad's first monograph (Koenig, 2018) and Marcelo Cidade: Blind Wall (Cobogó, 2016). Since 2017, she has been running the independent project space Kupfer, in London, and has been co-curator (with Cristiana Tejo) of Residência Belojardim, a yearly exhibition programme taking place in the northern state of Pernambuco, Brazil. Browse her profile on Art Curator Grid here.