Curators Conversation: Curating the Digital — a Webinar hosted by Art Curator Grid and SALOON London
About this event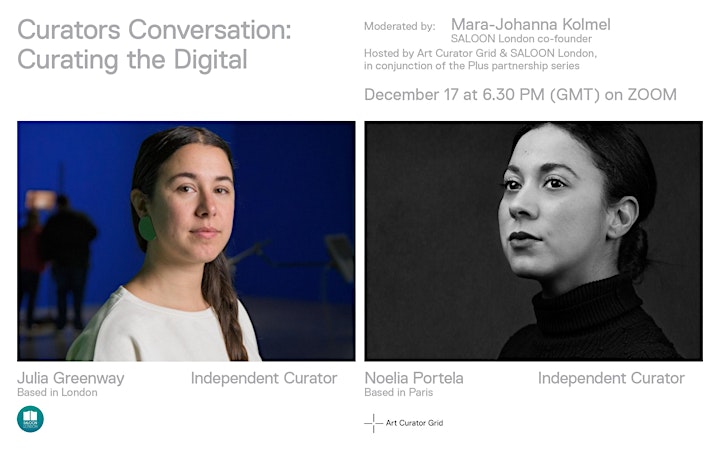 Art Curator Grid online platform and SALOON London network are joining forces to host a new Curators Conversation, exploring the online spheres and the digital realm in curatorial practices.
Join this great panel where the curators Julia Greenway and Noelia Portela will be in conversation with SALOON London co-founder Mara-Johanna Kolmel to share their insights on curating exhibitions online.
This event collaboration is part of Art Curator Grid's The Plus partnership digital series connecting curators and international arts organizations to explore resonant topics in contemporary arts and culture. The Plus aims to bring communities together and cultivate new ideas and collaborations.
About Art Curator Grid: Art Curator Grid is the first digital platform for curators to present their work, collaborate with their peers and explore new ideas centered around their practice. Our platform also serves as a centralized resource for the larger community of artists, art enthusiasts, institutions, and spaces to discover the work of leading Contemporary Art curators from around the world. Our mission is to present the work of curators and support them with the tools they need to expand their curatorial opportunities. We provide a platform where members can share their work, connect with other curators and arts professionals and explore global opportunities for future projects.
About SALOON London: SALOON London is a professional network for women in the arts with the objective of creating an open forum to exchange ideas, experiences and initiate collaborations. We are interested in fostering dialogue through monthly events that highlight our members' projects whether through studio visits, curator-led tours or panel discussions followed by an intimate dinner. Our members range from curators to artists, advisors, gallerists, academics and journalists. SALOON London was co-founded in July 2019 by Mara-Johanna Kolmel and Natalia Fuller with Mariana Lemos recently joining the team. Saloon London is part of an international network of SALOONS in Berlin, Barcelona, Brussels, Dresden Hamburg, London, Paris, Prague, Tel Aviv and Vienna.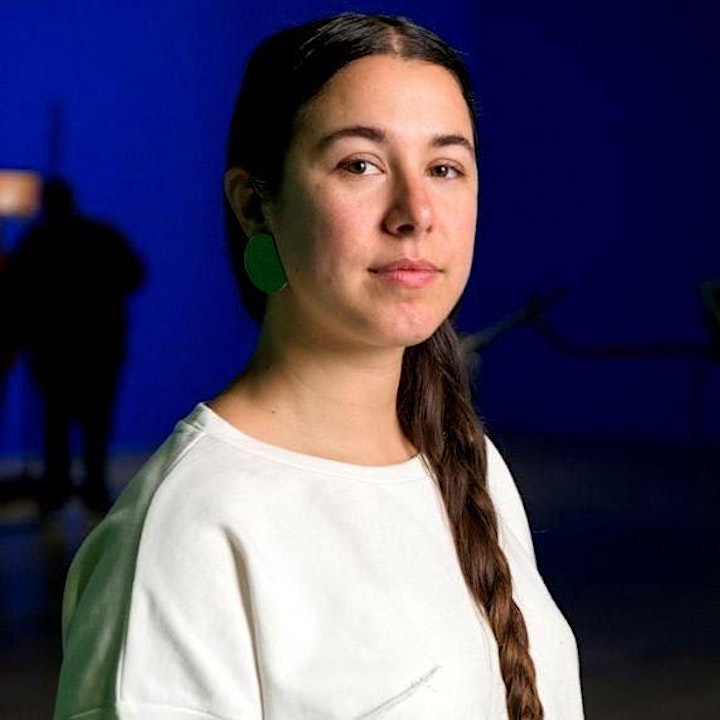 Introducting Julia Greenway (SALOON London speaker):
Julia Greenway is a member of SALOON London, an independent curator originally from Detroit Michigan, who has recently moved to London to complete an MFA in Curating at Goldsmiths University. Greenway began her curatorial practice with Interstitial, a contemporary new media gallery in the Georgetown neighbourhood of Seattle. Her work focuses on how digital media influences the aesthetic presentation of gender, economics, and environment. From 2012 to 2014 she developed exhibitions at various galleries and institutions within the region: Bridge Productions, SOIL Gallery, Henry Art Gallery, Seattle Art Museum, Bumbershoot Festival, as well as participating in the Seattle Storefronts Project.
In 2016, Greenway undertook a month-long term of research and networking in Shanghai and Hong Kong through The New Foundation Seattle as part of The New Fellows program. She was named the 2017-2018 Curator-in-Residence with Disjecta Contemporary in Portland, Oregon in which she presented solo exhibitions by Sondra Perry, Sarah Meyohas, and Portia Munson. In London, Greenway has curated Gery Georgieva's UWU CHANNEL RADIANCE at Cubbit Gallery, and most recently a site-specific installation by Joey Holder titled SEMELPAROUS.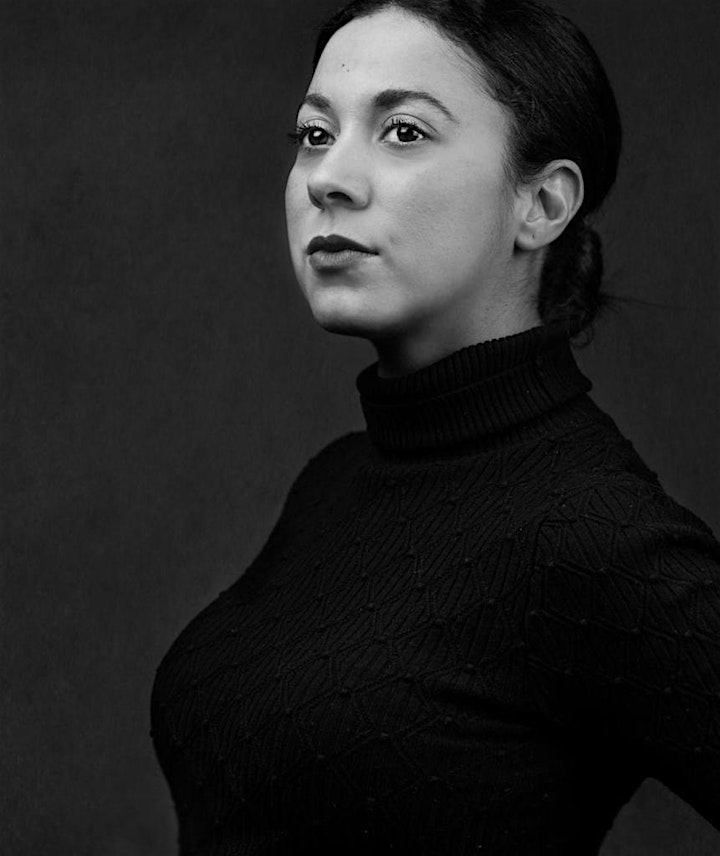 Introducing Noelia Portela (Art Curator Grid speaker):
Noelia Portela is an independent curator and arts professional based in Paris. She is the founder and curator of Persona Curada. Persona Curada is a non-profit experimental curatorial project founded for the purpose of fostering Latin American Contemporary art, in conversation with the French art scene, through exhibitions, cultural exchange, and cross-disciplinary collaboration.She studied at the School of Architecture and Design from Victoria University in Wellington, New Zealand. She is interested in African and Latin-American contemporary art, and her curatorial practice delves in non-western narratives, human mobility, identity and intersectional issues in feminism.
Noelia has held various positions and collaborated with galleries, art organisations and art fairs, in New Zealand, Europe and the UK including Enjoy Public Art Gallery, Peter McLeavy Gallery, AFA Chile for Feria Ch.Aco, VENICE DESIGN and most recently with 1-54 Contemporary African Art Fair. She is a member of Art Curator Grid and has recently curated an online exhibition by Brazilian artist Wirsrah Villefort built with Art Curator Grid's new Online Exhibition Tool, to be discovered on the platform.