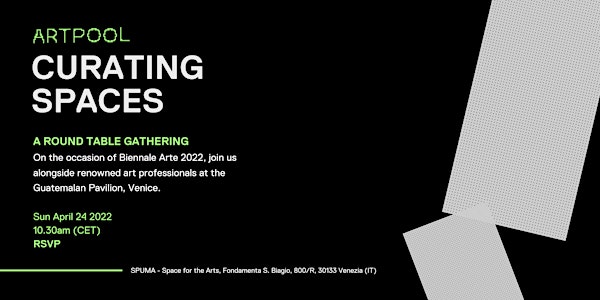 Curating Spaces— Artpool's panel discussion at Venice Biennale
Artpool is delighted to invite you to a meet up and round table in the premises of the Guatemalan Pavilion at Venice Biennale.
When and where
Location
SPUMA - Space for the Arts 800 Fondamenta San Biagio #R 30133 Venezia Italy
About this event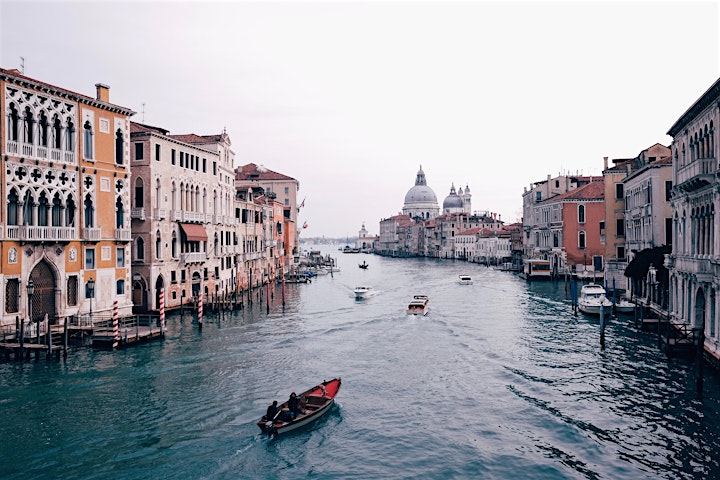 On the occasion of the inauguration of the 59th International Art Exhibition of La Biennale di Venezia "The Milk of Dreams",
We are proud to be hosting our first in person curatorial roundtable since 2020,'Curating Spaces' featuring seasoned artists and professional curators:
Christian Escobar aka "Chrispapita"
Gianni Lee
Francesca Giubilei and Luca Berta of VeniceArtFactory
Pauline Foessel
Simone Piva
Tam Gryn
The talk will be followed by a brunch.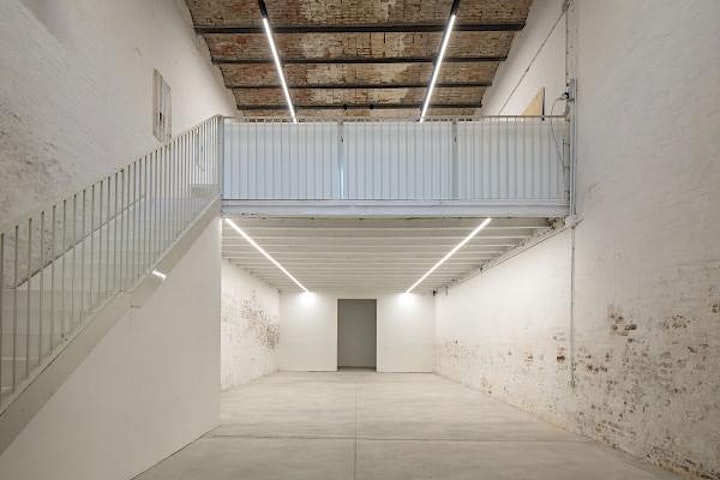 Unpacking the curatorial challenges of inhabiting a space, the discussion brings together curators Francesca Giubilei and Luca Berta of VeniceArtFactory, Pauline Foessel, Simone Piva and Tam Gryn alongside artists, painter Christian Escobar "Chrispapita" who is representing Guatemala this year at Venice Biennale and multi-disciplinary artist, Gianni Lee.
In what promises to be a fascinating conversation, the speakers will share their experiences and discuss the new possibilities for displaying art offered in the digital realm.
Seats are free, book yours before we're sold out!
Discover below our speakers for this panel: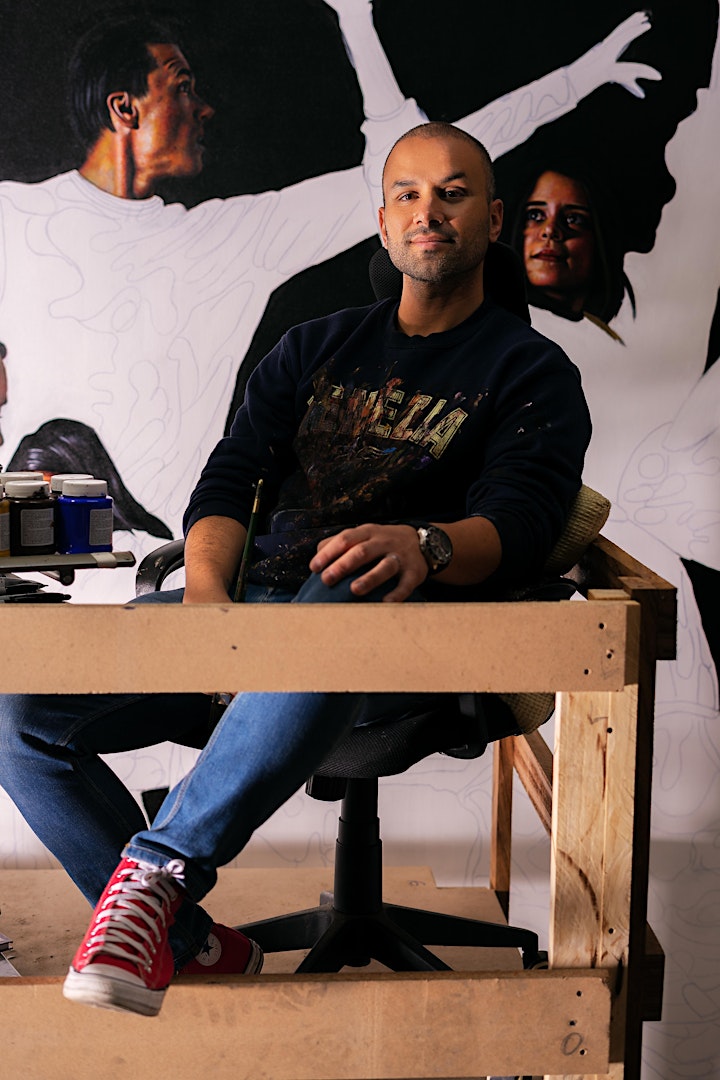 Christian Escobar, "Chrispapita" in the art world, is a self-taught artist from Guatemala, is passionate about various contemporary artistic movements.
As a child, he showed great interest in drawing; from pencil drawings to acrylic on canvas, he developed his own technique and style. Hyperrealism and realism is what he´s best known for, inspired by the human figure and applying features of urban cultures and their relationship with nature and science. His artistic and life philosophy is the baroque ideal of Memento Mori, which means "Remember that you will die", which motivates him to create works where the main theme is celebrating life, living in the present, learning from our past and future.
He uses chiaroscuro as a tool to generate a correct dramatization in his themes, playing with the duality between light and darkness. Graduating from Francisco Marroquin University in 2009 as Doctor in Dental Surgery, he then went on to obtain his Master Degree in Prosthodontics from Federal University of Santa Catarina, Brazil in 2012; emphasizing on light and color in dentistry. He is a former professor of human anatomy at the Francisco Marroquin University dental school. Being intrigued and passionate about dentistry he founded the 1st journal in Guatemala.
Despite his scientific training and his studies in Dentistry, he decided to leave everything behind to dedicate himself 100% to his career as a visual artist.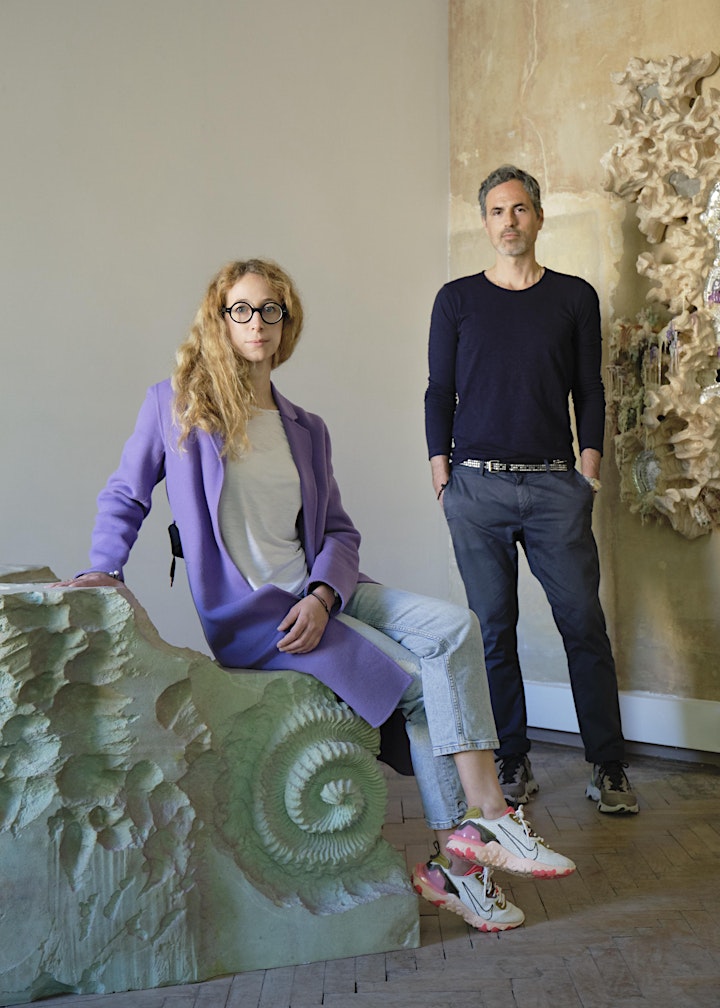 VeniceArtFactory is a Venice-based organization specializing in the development of curatorial projects and formats. Between 2015 and 2020 it produced more than 70 exhibitions during the Venice Biennale, including national pavilions (Angola, Armenia, Belarus, Bosnia and Herzegovina, Estonia, Grenada, Mauritius, Pakistan), official collateral events and off-Biennale shows. In recent years, VeniceArtFactory collaborated with organisations, galleries, museums and sponsors from all over the world, among which: the Art Gallery of South Australia, UAL - University of Arts London, Parasol unit foundation, Arts Council England, Vanhaerents Art Collection, Art Bahrain Foundation, Sheikh Abdullah Al Salem Cultural Centre, Karuizawa New Art Museum, Beijing 2102 Art Center, Fondation Cartier pour l'art contemporain, MillenniumFoundation, Fondation Dubuffet, Fondation Valmont, University of Lisbon, Chenshia Museum, UNHCR, the High Commissioner for the Refugees of the United Nations, Whitestone Gallery, Galleria Maggiore, Istituto Veneto di Scienze, Lettere e Arti, Fondazione Querini Stampalia, Musei Civici di Venezia.
VeniceArtFactory is also the founding platform of the Venice Design Biennial from its start in 2016.
Luca Berta, PhD, is a curator, writer and philosopher, author of scientific papers on international journals and several books about art, aesthetics and the philosophy of mind, among which "Dai Neuroni alle Parole" ["From Neurons to Words. How language has reshaped the sensory experience"], Mimesis, Milan 2010; and "In Bed with Mona Lisa. Contemporary Art for Commuters and Curious Minds", Studio LT2-Central Books, London 2014 (written with Carlo Vanoni). He has taught Phenomenology of Contemporary Art at the IUSVE University in Venice.
Francesca Giubilei is an independent curator and conceiver of cultural initiatives. From 2008 to 2013 she was responsible for the development of cultural projects and exhibitions related to the promotion of contemporary art in glass. She currently directs SPARC* - Spazio Arte Contemporanea, a project space dedicated to experimentation and hybridization of the arts in Venice.
Publications:
2014, L. Berta, C. Vanoni, In Bed with Mona Lisa. Contemporary Art for Commuters and Curious Minds, Studio LT2-Central Books, London
2016, Joseph Klibansky. Beautiful Tomorrow, ed. by L. Berta, F. Giubilei, D. Paparoni, Skira International, Milan
2019, Rothko in Lampedusa, ed. by L. Berta, F. Giubilei, Linea Edizioni, Padova
2020, Anthony Corner. Lamentation, Flux and an Empty Bladder, ed. by L. Berta, F. Giubilei, M. Howard, Number Nine Press, London
2022 Hybrid Venice, by L. Berta and F. Giubilei, Quodlibet, Macerata (bilingual edition Italian and English)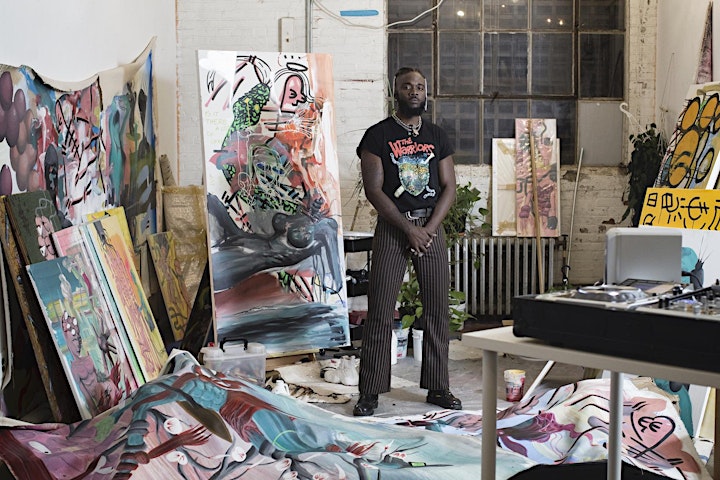 Gianni Lee is a multidisciplinary visual artist utilizing diverse mediums in fashion, fine art and music.
Lee's multimedia work combines materials including painting, drawing, photography against a post-apocalyptic and futuristic landscape. Gianni has two distinct styles of intricate compositions that populate the fine art world as well as street art. His street-art incorporates colorful skeletal figures while is fine art focuses on alien-like subjects to explore the technological, political, social and racial climate in America.
"My subject matter is based on an on going story with real characters that I created." , says Gianni. "I decontextualize, reconstruct and regurgitate everything i see and feel on the canvas based on concepts, motifs and issues that mirror society. I make sure to explore the technological, political, social and racial climate in America while painting a post-apocalyptic and futuristic landscape against it."
As Brooklyn Waterfront Artists Coalition Artist-in-Residence, he presented his inaugural solo-exhibition "Why Don't You Hear Me?" (2017). And in 2018 he presented his follow up "They Sat Back, They Let it Happen" in Los Angeles. His permanent street installations are currently on view in the streets of Paris , London , Bulgaria , New York City , Cuba , Los Angeles and Philadelphia , just to name a few.
Lee lives and works in New York and Los Angeles.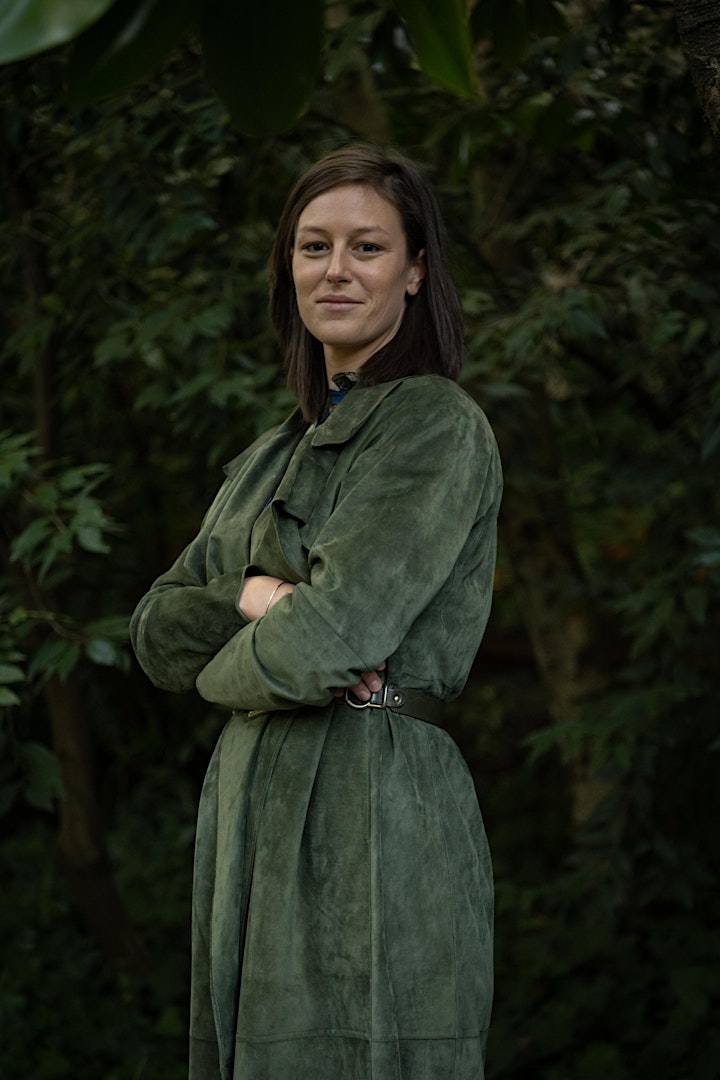 Pauline Foessel is the curator and entrepreneur behind Artpool whose extensive work as director at art institutions, galleries and studios has shaped her understanding of the art landscape globally. Formerly known as Art Curator Grid, Artpool is the first social network to build an international community of curators, and grows from its matrix to further Foessel's mission of connecting artists, art organizations and collectors. Artpool simplifies fundraising by harnessing blockchain technology coupled with a playful and inclusive user experience.
Beyond shaping the art tech space, Foessel's work as co-director at Underdogs Gallery and her previous directorship of Alexandre Farto's Vhils Studio placed Lisbon on the global map of contemporary public art while promoting a generation of urban artists. In addition to her work in Lisbon, Foessel, a native of Grenoble, France, has held management and development positions at Galerie Magda Danysz in Paris and Shanghai and at the Hong Kong Contemporary Art (HOCA) Foundation.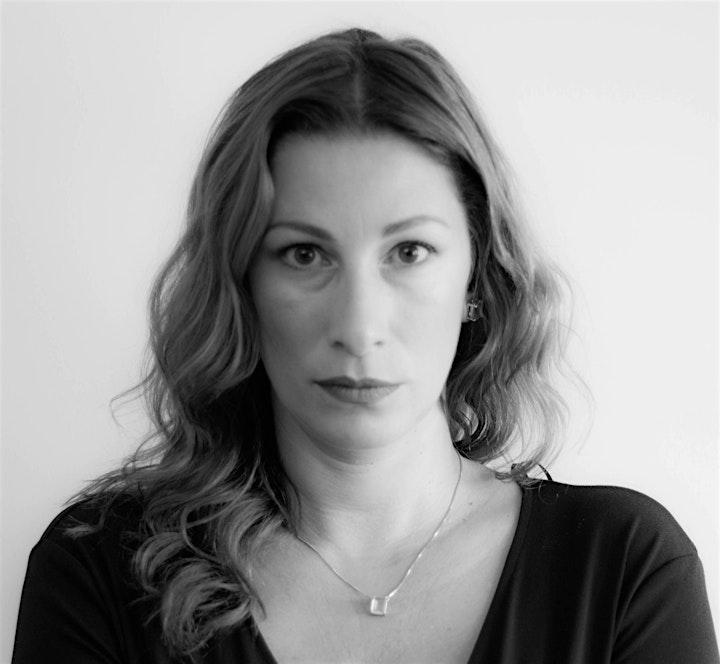 Simone Piva - IT MONDO Founder & Curator
Her multidisciplinary education gave subsidies along the way for the choice to become an art curator and promote events in this field. First came the graduation in Law then, studied Ceramics Painting, Jewelry, then Architecture and Interiors where she worked for more than 15 years and where she had more contact with the world of arts, participating and visiting important exhibitions, fairs, galleries and events, always in search of the new and the beauty, but with some meaning.
Born in Brazil, of Italian descent, she decided to move to Europe 8 years ago, and was specializing in the area when she felt that she had a mission to unite artists and creators from various areas.Promoting opportunities for artists to show their talents because she believes that art is a powerful tool to build bridges between people, strengthening mutual understanding and that "art can be an engine of economic and social development to develop and engage citizens, communities and governments". As a curator, she believes that it is in art exhibitions and art events or projects, we can create strong connections and show the world each particular view of the universe and life, and how this movement can approach even heavy issues and change a generation.
Today, Simone Piva has a curatorial company called IT MONDO, which in partnership with galleries, art platforms, artists from more than 15 countries and other curators, promotes exhibitions and events in Europe, Asia and America, always striving to bring together artists from all over the world.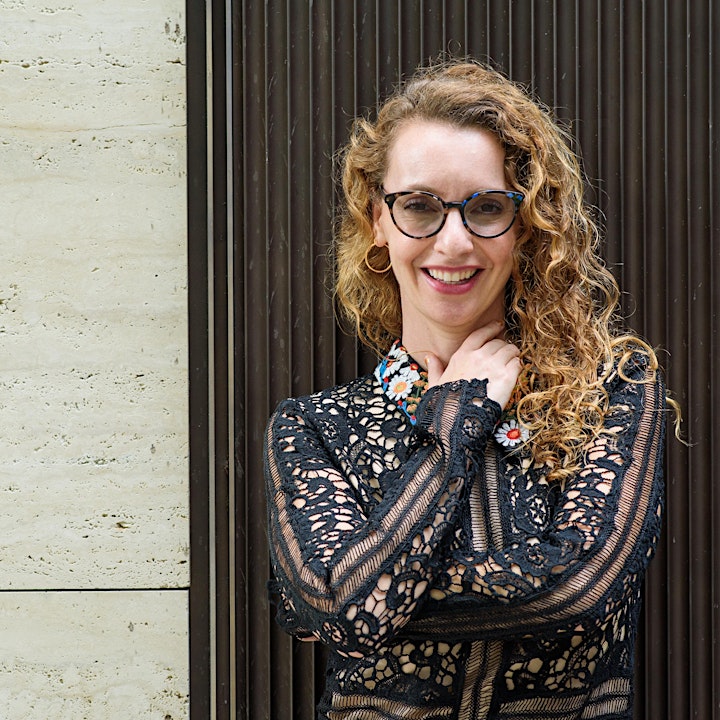 Tam Gryn is the Director of Fine Arts at Rally.io, where she helps artistic communities create their own autonomous crypto economies. She is also Head Curator at SHOWFIELDS, contributor to the BanklessDAO and has lectured at Harvard Business School and the New York Academy of the Arts. She is the former Head of the Curatorial Department of the Artist Pension Trust as well as Head Curator for RAW POP UP.
Tam has curated multiple art exhibitions as well as charity fundraisers. Clients and collaborators include The Brooklyn Museum, The Whitney Museum, McCann World Group, UTA, Glossier, Heineken, Evian, Mastercard and SVA. Originally from Venezuela, Tam studied Art History at the Sorbonne University, Politics at Reichman University and Negotiation at Tel Aviv University.

Artpool is the first curator-driven NFT platform where art enthusiasts and collectors discover quality artworks vetted by leading art professionals. Home to an established social network of art venues and close to 900 curators worldwide, we're an NFT launchpad where curators can share their work, connect with other arts professionals and explore local art scenes whilst secure NFT transactions help to finance their physical art projects.
NFT sales connected to specific fundraising projects allow arts organizations to finance exhibitions, residencies, publications, performances and beyond. Our community of art professionals, art venues and a growing base of collectors and art enthusiasts effectively bridges the gap between the digital sphere and the tangible art world. In conjunction with the platform, we launched Curtain, an online independent magazine, which spotlights curators every other week.
In April 2022, we are launching our Membership NFT Club, the Friends of Artpool. An exclusive VIP club for NFT Collectors wishing to unlock the gates of the artworld.
Discover our many projects and roam through amazing art scenes worldwide on our Curators Network on www.artpool.xyz.