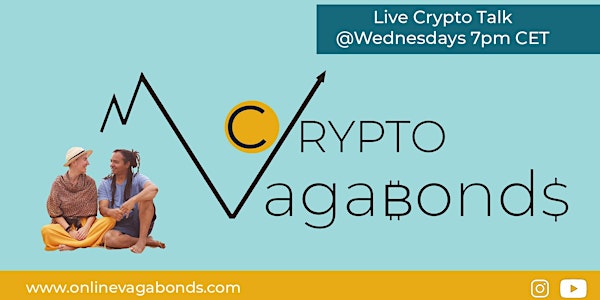 Crypto Talk
Weekly Crypto Talks + Q&A | Discover the potential of Bitcoin & Cryptocurrencies
About this event
👋 Welcome to a friendly space for curious individuals, who are interested in cryptocurrencies beyond the quick buck!
Join this event if you want to:
Interact with a Crypto Expert directly
Get your questions answered instantly
Connect with other crypto learners
Improve your knowledge of Crypto Finance
Catch Golden Nuggets, tips & tricks to be successful in the Crypto World
Increase your knowledge of bitcoin and cryptocurrencies
Every Wednesday you'll get answers to questions such as:
Is it too late to buy bitcoin?
Why does bitcoin have value, and where does it come from?
What is the potential of bitcoin?
Why are there so many cryptocurrencies?
What are the risks?
*** START NOW 👏 ***
Get up to speed by watching our Bitcoin Masterclass, Basics & Beyond, before you join the weekly meeting.
This way you will make the most out of the weekly Crypto Talks!
Do you have Crypto Questions? Send them to us and we'll make sure to answer them in our next talk!