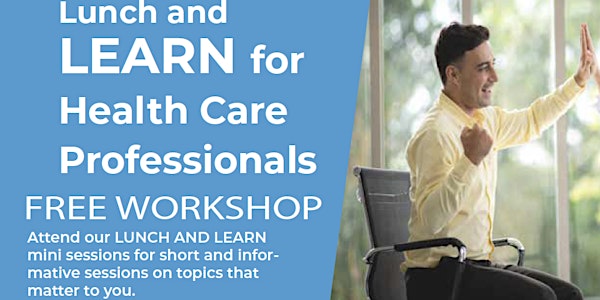 COVID & Mental Health: Caring for Client & Self for Healthcare Professional
Nueva Luz Foundation Presents a 30 Minute Lunch and Learn Workshop for Healthcare Professionals.
About this event
Social Determinants of Care
Social Determinants of Health Care are the conditions in the environments where people are born, live, learn, work, play, worship, and age that affect a wide range of health, functioning, and quality-of-life outcomes and risks.
PROMIS Instrument
Patient-Reported Outcomes Measurement Information Systems. A set of person-centered measures that evaluates and monitors physical, mental, and social health in adults and children.
Health Status Measurements
A measure of health status that spans physical, mental, and social domains from the patient perspective, allowing clinicians and researchers to capture the complex and heterogeneous nature of the populations.
Caring for Patients - Caring for Yourself
When it comes to your mental health, self-care can help you manage stress, lower your risk of illness, and increase your energy. Even small acts of self-care in your daily life can have a big impact.
Presented by Dr. Norma Villanueva
Dr. Norma Villanueva, LCSW is the Nueva Luz Foundation's Clinical Director. Dr. Villanueva is a Licensed Clinical Social Worker with her PhD. in Psychology. Her experience stems from over 30 years of private practice working with individuals and professionals affected by trauma and PTSD.