Conferência GPA "Crescimento Verde e Oceanos - fim de vida dos produtos"

Friday, June 5, 2015 from 9:00 AM to 12:30 PM (WEST)
Event Details
No dia 5 de junho, na Feira Internacional de Lisboa, no Parque das Nações, o Green Project Awards apresenta a Conferência "Crescimento Verde e Oceano – fim de vida dos produtos"
Numa organização conjunta com a Veolia, e inserindo-se no programa da Blue Week, pretendemos contribuir para dinamizar o diálogo sobre a economia azul, o compromisso para o crescimento verde, os beneficiários económicos e qual o posicionamento de Portugal nas novas tendências da economia do mar.
Junte-se a nós no Dia Mundial do Ambiente!
 Programa:
09h00  Welcome Coffee
09h30  Abertura       
Vídeo Economia Circular
Vídeo Desmantelamento de Navios - Veolia
09h45  Conversa a Dois        Novas oportunidades de negócios no mar
Nuno Lacasta, Presidente da Agência Portuguesa do Ambiente
José de Melo Bandeira, Country Manager Veolia Portugal
10h45  Coffee Break
11h00  Debate           Gestão eficiente de recursos no mar
Empordef – Eng. Luís Rochartre Alváres, Administrador
EGEO – Filipe Serzedelo, Presidente
Siderurgia Nacional – Álvaro Alvarez, Presidente*
Batistas Reciclagem de Sucatas - Isabel Batista
Câmara Municipal de Almada – Rui Jorge, Vereador Ambiente, Mobilidade, Energia, Valorização Urbana e Protecção Civil
Quercus – João Branco, Presidente
Moderador – Carlos Caldeira, Oje
12h15  Encerramento           Secretário de Estado do Ambiente, Dr. Paulo Lemos
 A confirmar*
Inscreva-se agora.
Para mais informações:
213 588 020
Organização conjunta GPA com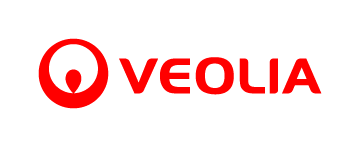 When & Where

FIL - Feira Internacional de Lisboa
Rua Bojador
1998-010 Santa Maria dos Olivais, Lisboa
Portugal


Friday, June 5, 2015 from 9:00 AM to 12:30 PM (WEST)
Add to my calendar
Organizer
Green Project Awards
O GPA, uma iniciativa promovida pela Agência Portuguesa do Ambiente, GCI e Quercus –ANCN, tem como objetivo mobilizar a sociedade para o desenvolvimento sustentável.

Em 2017, assinala a sua 10ª edição e promove a cooperação nacional e internacional, renova o seu Ciclo de Conferências, cria prémios especiais e anuncia a sua segunda Cerimónia de Entrega de Prémios na cidade do Porto.

Enquanto projeto internacional, de origem portuguesa, o Green Project Awards conta com o apoio institucional da Comissão Europeia e da CPLP – Comunidade dos Países de Língua Oficial Portuguesa.
Conferência GPA "Crescimento Verde e Oceanos - fim de vida dos produtos"