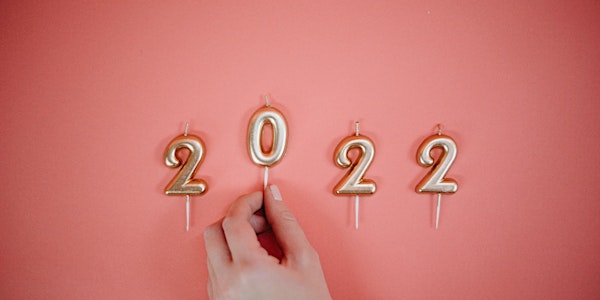 Coaching and Mentoring Programme: New Year Resolutions
Why not start 2022 by reflecting about 2021 and learn valuable tools & techniques to set goals that you wish to achieve!
About this event
January is always a great time to set out in the way you want to continue. Clarify your 2022 Year during a 3-week online coaching and mentoring programme (25 hours in total)!!*
*The coaching and mentoring Program is held in English
What you'll get
You'll get participation in a 3-week online coaching and mentoring programme composed by daily exercises sent over email and online Workshops using ZOOM as platform (in total Workshops correspond to 6 hours).
Our calendar of activities will be
From 24 January to 10 February 2022: daily exercises will be sent over email**. This will serve as pillar for our online workshops and you will get feedback from my side.
During the Online Workshops we will do exercises and use tools that will help you to get your 2022 goals clear and action plans associated!
SAVE THE DATE for our Online Workshops held on the following Fridays from 13-15 PM (Lisbon, Portugal local time; Greenwich Mean Time (GMT) )

28 January 2022
4 February 2022
11 February 2022
All coaching and mentoring programme participants will also have the option to pick up ONE additional, FREE one-to-one coaching session (1 hour duration).
You will meet other awesome people like yourself, and we all will work together towards deeper self-knowledge and growth.
NOTE:
**The daily exercises, demand one hour and half of your time. In addition, if you wish to learn/explore more, you will have access to "bonus" tools, exercises and reading material (such as videos, articles and so forth).
To keep privacy and confidentiality, the ZOOM details will be emailed to you, once you are registered
Ticket Information: Special launch price is 10 euros to secure your participation to the full Coaching and Mentoring Programme: New Year Resolutions.
ABOUT THIS ACTIVITY:
Another year has flown by and January has arrived. It's a new year and a new start and many of us may excitedly declare our new year's resolutions only for our motivation to be short-lived. A study conducted by the University of Scranton's psychology department and published in the Journal of Clinical Psychology, showed that 71% of those surveyed only followed through on their new year's resolutions for the first two weeks and sadly it's the case for many of us (Read more https://pubmed.ncbi.nlm.nih.gov/2980864/ ).
New Year's resolutions do have value. The new year provides a "salient reference point" for setting a goal — How much did I weigh at the beginning of the year? — and forming resolutions "helps us identify important issues. If we spend time, reflect and work to identify a key issue, this itself can be very helpful."
Find, why you feel tired? Why do you get stressed and anxious? What is that taking your energy in life? Do you get into a loop of negative thinking? Are you scared to make a change? Why your New Year resolutions don't last?
Vanessa's coaching and mentoring programme get great feedback:
"Her ability to show you paths in areas where you thought you were stuck and also seeing the value in what you think are your weaknesses. Also, she is extremely empathic and I felt accompanied during all coaching and mentoring program".
"Vanessa's greatest strength is her background; she understands what you're going through".
"Vanessa is a great coach and mentor. She gives her 10000% to help others clarifying heir goals, and consequently their path".
"During the coaching and mentoring program led by Vanessa, she used very simple and didactic exercises, that helped me to have a big picture about the challenges I was facing. Then together, we worked on action plans that helped me addressing with perseverance those challenges".
Come and join this unique opportunity!