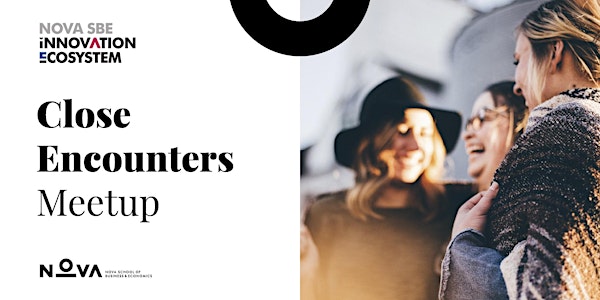 Close Encounters #4
Nova SBE Innovation Ecosystem is pleased to invite you to Close Encounters - our monthly meetup
By Nova SBE Innovation Ecosystem
When and where
Date and time
Tue, 14 Feb 2023 17:30 - 19:00 WET
Location
Nova School of Business and Economics @ Nova SBE Haddad Entrepreneurship Institute 1 Rua da Holanda 2775-405 Carcavelos Portugal
About this event
Close Encounters are a monthly meetup for the Nova SBE Innovation Ecosystem community.
We will meet every month, gathering all level ecosystem players to learn, share great stories, and meet & greet at Nova SBE - Carcavelos Campus, in a space in which we want to promote close encounters and leverage our community of innovators, through casual conversations followed by networking and drinks.
We are pleased to invite you to our next Close Encounters Meetup:
TUESDAY 14-02 - 5:30 PM >> 7:00 PM | @ Nova SBE Haddad Entrepreneurship Institute - Carcavelos Campus
Team Management: Maximizing Productivity and Well-Being in the Workplace
The new work paradigm, on the one hand, seeks to address issues such as work/life balance and the remote as a way to improve quality of life; on the other hand, what has been demonstrated in many cases is an extremely intense pace of work, compromising the quality and capacity of the teams and their mental health.
Join us on a close encounter with Maurício Bueno, Co-founder at Bud, and Mónica Carvalho, COO at InnoWave Technologies, to discuss how work has been changing and challenging people's performance and well-being and the role of leadership to address these issues, followed by a social moment with drinks.
The conversation will be moderated by Alisson Avila, Head of Innovation at Nova SBE Innovation Ecosystem.
Free entrance: your thoughts are the actual ticket!
Looking forward to meeting you there!