Description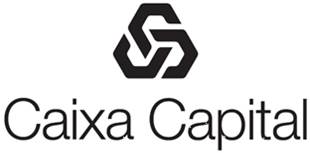 Caixa Empreender Award will bring together numerous national and international investors, startups, incubators, research centers, and universities to reward the most promising startup of 2015.

The winner will be selected from Portugal's major acceleration programs: Act by COTEC, BGI by ISCTE/MIT Portugal, inRes by CMU-Portugal, Lisbon Challenge by Beta-i, Startup Braga and Startup Lisboa Boost by Caixa Capital. The day will also feature companies from the Startup Next Lisbon by Techstars program.
52 startups presenting, including 7 startups already invested by Caixa Capital and competing for an additional 100k.
Agenda:
09:00 - Registration
09:30 - Welcome by João Vasconcelos (Secretary of State for Industry, The Portuguese Government) and agenda briefing by Stephan Morais (Executive Board Member, Caixa Capital)
09:40 - Startup Next Lisbon by Techstars: BonMignom, Cuckuu, Dropbyke, Facestore, Knok, TeamOutLoud, and Wine with a View
10:30 - Startup presentations (last year's edition): Biomimetx, doDOC, Exogenus Therapeutics, Magnifinance and Nu-Rise
---
11:10 - Coffee break
---
11:30 - 2 paralell events (A or B)
11:30 (A) - Startup presentations (33 startups, 4 rooms at level 1): Health (7 startups), Clean & Industrial Tech (7), Enterprise IT (9) and Digital (10)
Room Health: Adapttech (11:30-11:45), B2S (11:45-12:00), ExtremoChem (12:00-12:15), MDID Lab (12:15-12:30), SOUL (12:30-12:45), Sword Health (12:45-13:00) and Vitacontrol (13:00-13:15)

Room Clean & Industrial Tech:bOptimum (11:30-11:45), CrossOver (11:45-12:00), D-Orbit (12:00-12:15), InovCarbon (12:15-12:30), MicroTec (12:30-12:45), Profifox (12:45-13:00) and WatGrid (13:00-13:15)

Room Enterprise IT: Clickly (11:30-11:40), Connect Robotic (11:40-11:50), Hype (11:50-12:00), Ignidata (12:00-12:10), Issho (12:10-12:20), Loqr (12:20-12:30), Performetric (12:30-12:40), Sceelix (12:40-12:50) and Tap2.co (12:50-13:00)

Room Digital: Brain Answer (11:30-11:40), Doinn (11:40-11:50), iFarmacias (11:50-12:00), Jesbee (12:00-12:10), Playsketch (12:10-12:20), Rewind Cities (12:20-12:30), Sensefinity (12:30-12:40), Speak (12:40-12:50) and Tripaya (12:50-13:00)
---
11:30 (B) - Workshops (main auditorium):
11:30-11:45 Caixa Capital: TTA's term-sheet

11:45-12:00 Beta-i: How Culture Can Define The Success Of Your Startup

12:00-12:15 BGI: Movvo's case study

12:15-12:30 COTEC: Thelial's "war story"

12:30-12:45 CMU-Portugal: Entrepreneurial Immersion in the US

12:45-13:15: Startup Braga & Startup Lisboa: Traction and Growth - Why Retention Matters
---
13:20 - Luncheon
---
14:30 - Welcome by Stephan Morais (Executive Board Member, Caixa Capital)

14:40 - 2016's finalists (competing for additional 100k):
14:40-14:50 Attentive

14:50-15:00 Charge2Change

15:00-15:10 Fibersail

15:10-15:20 PermeAbility

15:30-15:40 Prodsmart

15:40-15:50 Scraim

15:50-16:00 Seatwish
16:00 - Round-table: international VC's - Live Feedback and Rabbits vs. Unicorns vs. Dragons
---
17:15 - Coffee Break
---
17:45 - Keynote speaker 1 by Paddy Cosgrave (CEO, Web Summit)

17:55 - Keynote speaker 2 by Sven Lingjaerde (Managing Partner, Endeavour Vision)
18:15 - Winner and wrap-up