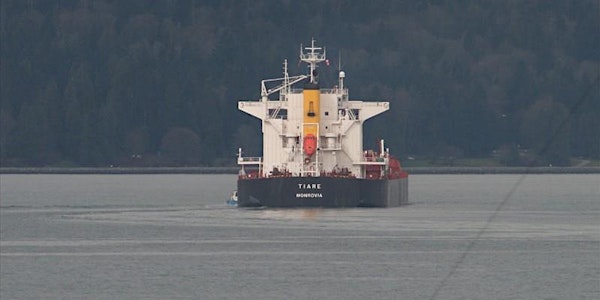 BUNKER SURVEY ON BOARD M/V "GCL HAZIRA"
PLEASE SECURE THE FOLLOWING DURING BUNKER OPERATIONS: -BEFORE STARTING SUPPLY MASTER/CHIEF ENGINEER IS TO CHECK WITH BARGE OPERATORS THAT Q
When and where
Location
Mindelo Sao Vicente, Avenida Oeiras H19 Mindelo, Please select 163 Cabo Verde
About this event
TO: GSS MARINE SURVEYORS
CC: MASTER OF GCL HAZIRA
CC: AGENCIA NACIONAL DE VIAGENS
Good day,
Please attend below vessel bunkering at Mindelo. Please be advised we need a FULL survey as below, barge and vessel, before and after.
YOU ARE HEREBY APPOINTED TO PERFORM BUNKER DELIVERY SURVEY AS PER BELOW BUNKER STEM. PLEASE NOTE THE INSTRUCTIONS SENT TO MASTER AND KINDLY MONITOR AND ASSIST MASTER WITH THESE DUTIES.
PLEASE SEND MESSAGE TO ALL IN COPY WITH SURVEYOR CONTACT DETAILS INCLUDING OUT OF HOURS CONTACT.
PLEASE NOTE THAT THE SCOPE OF THE SURVEY SHOULD INCLUDE THE FOLLOWING:
1. FULL BUNKER SURVEY ON ALL VESSEL TANKS BEFORE AND AFTER BUNKER SUPPLY (NOT ONLY THE TANKS THAT WILL BE SUPPLIED)
2. BUNKER SURVEY ON BARGE INCLUDING BARGE SOUNDING AND CALCULATION BEFORE AND AFTER BUNKER SUPPLY
3. MONITORING BARGE SAMPLING AT MANIFOLD AND SAMPLING CONTAINER'S SEALING. TAKING OF SAMPLES BOTH AT BARGE AND VESSEL MANIFOLD
4. SURVEY REPORT ISSUED ON BOARD SIGNED BY MASTER AND CHIEF ENGINEER WITH CLEAR SUMMARY OF DELIVERED QUANTITIES OF EACH GRADE AS PER YOUR FINDINGS AND BUNKERS ON BOARD BEFORE AND AFTER DELIVERY. CLEAR SUMMARY PAGE TO INDICATE ANY DISCREPANCY.
**PLEASE NOTE GAS OIL DELIVERIES BY TRUCK SHOULD NOT BE SURVEYED UNLESS IT CAN BE DONE AT NO EXTRA COST**
**IF DELIVERIES DONE AT SEPARATE TIMES MEANS EXTRA COST, PLEASE CHECK WITH OPERATOR TO DECIDE HOW TO PROCEED** (TO APPLY ONLY IN CASE HOURLY RATE)
** OPERATOR SHOULD BE CONTACTED TO DECIDE WHETHER TO PROCEED WITH SURVEY ON ADDITIONAL BARGE IN CASE WAIT OF MORE THAN TWO HOURS IS ENVISAGED FOR ADDITIONAL BARGE TO ARRIVE OR IF A SECOND TRIP WILL BE NEEDED TO RETURN TO THE VESSEL** (TO APPLY ONLY IN CASE HOURLY RATE)
PLEASE NOTE THAT IN CASE IT IS NOT POSSIBLE TO SURVEY BOTH VESSEL AND THE BARGE, PRIORITY SHOULD ALWAYS BE GIVEN TO PERFORMING SURVEY ON THE BARGE INSTEAD OF THE VESSEL, UNLESS OTHERWISE ADVISED. IF IN DOUBT PLEASE CONTACT VESSEL OPERATOR
PLEASE CONTACT THE BELOW MENTIONED OPERATOR AT ANY TIME OF DAY OR NIGHT AS WELL AS PORT AGENT IN THE EVENT OF ANY PROBLEMS INCLUDING BUT NOT LIMITED TO THE FOLLOWING:
1. BEFORE DELIVERY - SIGNIFICANT DIFFERENCE BETWEEN AMOUNT TO BE SUPPLIED COMPARED TO BELOW STEM
2. DURING DELIVERY - ANY FACTORS THAT PREVENT THE UNDERTAKING OF AN ACCURATE SURVEY OF VESSEL AND BARGE
3. SIGNIFICANT DISCREPANCY BETWEEN SUPPLIER'S FIGURES AND YOUR FINDINGS AS PER BARGE SURVEY THAT CANNOT BE RESOLVED WITH SUPPLIER
REPORT – PLEASE SUMMARISE ANY UNUSUAL OR SIGNIFICANT FINDINGS ON FRONT PAGE OF THE REPORT, CLEARLY VISIBLE.
REPORT – PLEASE INCLUDE SUMMARY OF BUNKERS AS PER LOG BOOK COMPARED WITH BUNKERS FOUND ON BOARD BEFORE BUNKERING.
PLEASE ALSO NOTE FOLLOWING INSTRUCTIONS REGARDING CHECKING FOR "CAPPUCINO EFFECT"
1. Opening of ullage hatches or tank hatches should provide an opportunity to observe any foam on the surface of the bunkers. Foam may also be detected on the ullage tape. If there is no foam then the oil level on the tape should appear distinct with no entrained bubbles. If by observation of the tape and the surface of the fuel you suspect entrained air then obtain a sample of the fuel by lowering a weighted bottle into the tank. Pour the sample into a clean glass jar and observe carefully for signs of foam or bubbles.
2. If these observations show entrained air neither the Chief Engineer or surveyor should allow the bunkering to start and contact this office immediately.. The barge Master should be issued with a letter of protest and a copy sent to the ship's agent. If the barge Master decides to disconnect from the ship and go to another location then the agent should immediately inform the port authority and try to establish where the barge has gone. All relevant times and facts should be recorded in the deck log book.
Before delivery starts
3. If the Chief Engineer has not observed any entrained air during the initial barge survey it is still possible that air can be introduced to the barge tanks or the delivery line during the pumping period. The Singapore Bunkering Procedure SS 600 prohibits the use of compressed air, from bottles or compressors during the pumping period or during stripping and line clearing. It should be confirmed with the barge Master that he will follow this procedure (Reference SS600 paragraphs 1.12.10/11/12/13). Stripping of barge tanks can also introduce air and stripping should only be performed at the end of the delivery for a short period of time. The barge Master must agree to inform the Chief Engineer when he intends to start stripping and when it has been completed.
4. It is important that the Chief Engineer measures and records the contents of all his bunker tanks before the delivery starts and if an independent surveyor is attending he should be asked to verify this record.
During the delivery
5. Ship's crew and surveyor need to be alert during bunkering and check for the following signs:
Bunker hose jerking or whipping around.
Gurgling sound when standing in vicinity of bunker manifold.
Fluctuations of pressure indication on manifold pressure gauge.
Unusual noises from the bunker barge
Excessive bubbles observed on the sounding tape while taking sounding of bunkers in the ship's tanks.
6. These observations suggest that air is being introduced into the bunkers and the Chief Engineer and Surveyor should request the barge Master to stop the pumping operation. This office need to be advised. The Chief Engineer should attend on the barge again to take measurements and record the contents of all the tanks and obtain the signature of the barge Master on this record. The contents of all the ship's bunker tanks need to be recorded. A letter of protest should be issued to the barge and the ship's agent advised. All pertinent details should be recorded in the ship's deck log book.
7. The bunker receipt should not be signed and no agreement reached with the barge Master on the quantity discharged or received. This should be checked and verified by an independent surveyor. Again, if the barge departs then the time of departure needs to be recorded and the ship's agent advised.Please confirm safe receipt
Best regards,Jason Apostolopoulos | Operations Executive