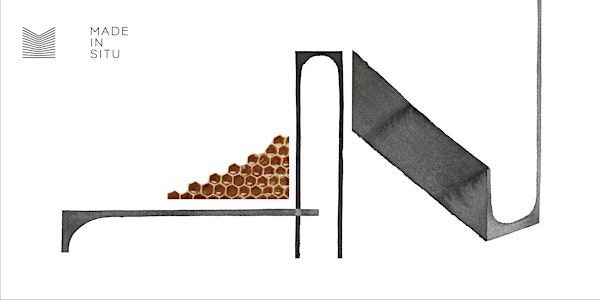 Multiple dates
Bronze & Beeswax Exhibition
Made In Situ presents 'Bronze & Beeswax', a collection shaped by travel and discovery.
Date and time
February 10 · 11am - July 31 · 5pm WET
Location
Made in Situ Gallery MADE IN SITU Gallery Travessa do Rosário, 16 1250-197 Lisbon Portugal
About this event
Bronze and Beeswax sparks a dialogue between its materials and the changes they go through. A set of candleholders and beeswax candles combining a minimalistic aesthetic with an organic feel, the collection plays with reflection and melting to highlight our fascination with the origins of light and time.
The result of a design adventure lasting more than two years, Bronze and Beeswax is about surrendering to discovery, and finding beauty in the tensions and contradictions around us.
--
Moldada por viagens em Portugal e pelos desafios que surgiram pelo caminho, Bronze and Beeswax é um diálogo entre materiais e a sua transformação. Um conjunto de candelabros e velas de cera de abelha de estética simultaneamente minimalista e orgânica, a coleção explora os processos de reflexão da luz e a metamorfose dos materiais para evidenciar o nosso fascínio com a luz e o tempo.
O culminar de uma aventura de pesquisa e de design de mais de dois anos, Bronze and Beeswax resulta da total entrega à descoberta e ao desconhecido, e explora a beleza nas tensões e contradições ao nosso redor.
--
A PROJECT BY NOÉ DUCHAUFOUR-LAWRANCE
BRONZE PIECES : FUNDIBRONZE & OLIVEIRA & ANTUNES
BEESWAX CANDLES: MELBIONISA & GIESTA
SCENOGRAPHY: MADE IN SITU
SOUND CURATOR: MOULLINEX
About the organizer
Made in Situ presents collection 01. Barro Negro, from its early steps, the collection connects materiality to the senses, to earth and fire, to food, to smell, to touch and to light.