"Everything in this world ferments"
About this event
We are thrilled to feature this stunning new nutrition workshop as part of Vale do Lobo Experiences. All in a stunning, natural, art-inspiring setting of Vale Real. Join, fuel your creative side and take your own creations and memories back home. Family-friendly.
This workshop's goal is to provide a means and resource to become comfortable with the vast bacterial and microbial world around us. By merging the understanding of various concepts and acknowledgement of the past that have brought us to the present, we can better link ourselves to today's food and the ever-adapting-changing-developing-dissolving yet resolving food "cultures". How can we form a better understanding of ourselves, where we've come from, and where we're going to, through a world much larger than our own?
About this workshop:
Every culture has its fermentation culture. Before refrigeration era, people would transform produce available around them in various ways to preserve it. The adoption of fermented foods in everyday life is extensive and diversified. This workshop dives into the Korean's way of cabbage preservation: to create Kimchi.
The workshop will begin with a discussion on fermentation and a focus on the Korean traditions and history of fermentation.
We will create various different Kimchis to eat with freshly prepared rice. We will then move into making Kimchiand Kombucha. All vegetables, condiments, kitchen supplies, and aprons will be supplied. Everyone will also be given a 850ml jar to fill with their Kimchi and Kombucha to bring back home.
There will be a possibility of making both traditional kimchi with fish sauce and a vegan kimchi.
Duration: 3 hours
ENSURING THE SAFETY AND WELLBEING OF OUR COMMUNITY, WE FOLLOW ALL DGS RECOMMENDATIONS:
Physical distancing:
Most of our activities are organised outdoors
We ask you to book in advance, ideally online or at Reception
Places are limited to to ensure all safety conditions
Please wear a sanitary mask to access the resort experiences
Hygiene:
We provide hand sanitizers in visible areas across the Resort
We may measure your temperature or ask travel questions
We request all participants to follow preventive measures, such as hand disinfection before and also during the class
WE ARE BACK TO ON-SITE EXPERIENCES!
-----------------------------------------------------------------------------------------------
Workshop Bocaxica: Os Benefícios da Fermentação
"Tudo neste mundo fermenta"
É com especial agrado que apresentamos este emocionante Workshop de Nutrição como parte das Experiências de Vale do Lobo. Um novo weorkshop repleto de informação e conhecimentos a decorrer no cenário deslumbrante, natural e inspirador do Vale Real. Junte-se a nós, desenvolva a sua criatividade e talento e leve as suas próprias criações e memórias de regresso a casa. Ideal para toda a família.
O objetivo deste workshop é proporcionar os meios e os recursos para se sentir confortável com o vasto mundo de bactérias e micróbios que nos rodeia. Ao conjugarmos a consciência de vários conceitos e conhecimentos do passado que nos conduziram ao mundo atual, podemos compreender melhor a gastronomia de hoje e as "culturas" dos alimentos em constante mutação-desenvolvimento-dissolução e resolução. Como podemos alcançar uma melhor compreensão de nós próprios, de onde viemos, e para onde vamos, através de um mundo muito mais vasto do que o nosso?
Sobre este workshop:
Cada cultura tem os seus próprios conhecimentos sobre a fermentação. Antes da Era da refrigeração, as pessoas transformavam os produtos disponíveis à sua volta de diversas formas para os preservar. A utilização de alimentos fermentados na vida quotidiana é extensa e diversificada. Este workshop revela e dedica-se à forma de conservação da couve Coreana: com a criação de Kimchi.
O workshop começará com uma discussão sobre fermentação e um ênfase nas tradições e história da fermentação coreana.
Serão criados vários kimchis diferentes para degustar com arroz acabado de preparar. Passaremos então ao fabrico de Kimchi e Kombuchá. Todos os legumes, condimentos, material de cozinha, e aventais serão fornecidos. Todos receberão também um frasco de 850ml para que possa encher com os seus Kimchi e Kombuchá para levar de regresso a casa.
Durante este workshop, terá ainda a possibilidade de fazer tanto kimchi tradicional com molho de peixe como um kimchi vegan.
Duração: 3 horas
GARANTIR A SEGURANÇA E O BEM-ESTAR DA NOSSA COMUNIDADE É A NOSSA PRIORIDADE. POR ISSO, SEGUIMOS TODAS AS RECOMENDAÇÕES DA DGS
Distanciamento físico:
A maioria das nossas atividades são organizadas ao ar livre
Pedimos que reserve com antecedência, preferencialmente online ou através da receção do resort
As vagas são limitadas para garantir todas as condições de segurança
O acesso às experiências, deve ser feito com máscara
Higiene:
Fornecemos desinfetantes para as mãos em áreas visíveis pelo resort
Em caso de necessidade podemos ter que medir a sua temperatura ou questionar sobre as suas últimas viagens
Solicitamos que todos os participantes nas experiências adotem medidas de prevenção, tais como, desinfeção das mãos antes e se possível durante a aula
ESTAMOS DE VOLTA ÀS EXPERIÊNCIAS PRESENCIAIS!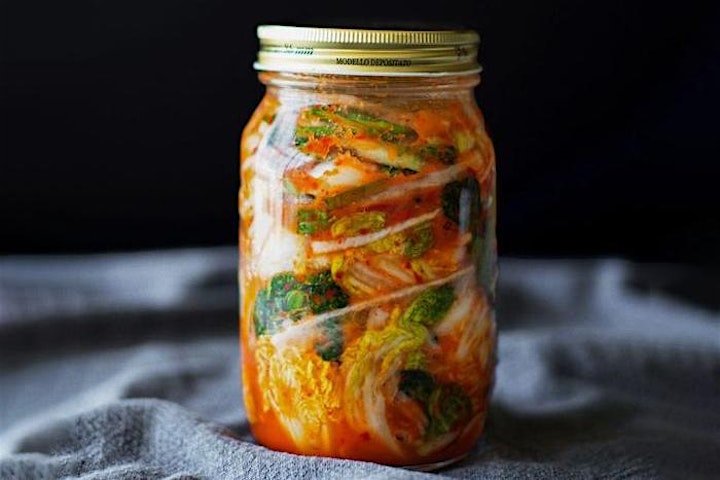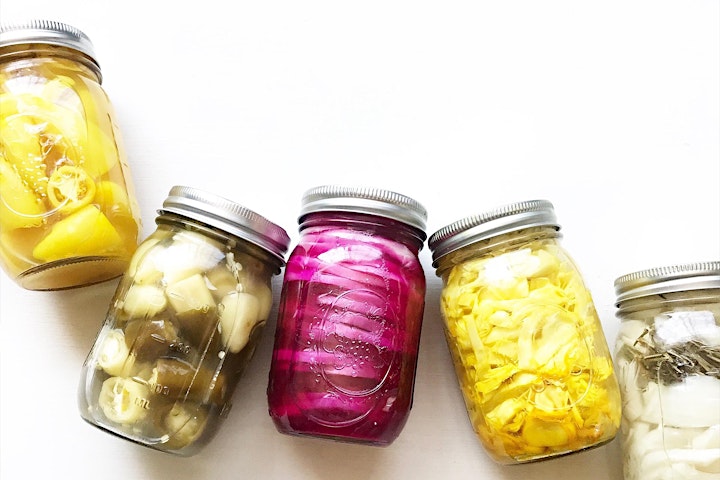 Organiser of Bocaxica Fermentation Goodness Workshop
A one-of-a-kind oceanfront community development with approximately 1,500 residential and holiday properties, Vale do Lobo is a lifestyle destination offering unlimited experiences, facilities and services in a peaceful and convenient location. A year-round family destination, a sporting haven, a golfer's paradise, a wellbeing hideaway, an impressive investment and a cultural reference, the list is endless. The resort has an impressive portfolio of facilities including two 18-hole golf courses, tennis academy, fitness and wellness centre, medical assistance, 24-hour vigilance and a vibrant line-up of entertainment and events throughout the year.