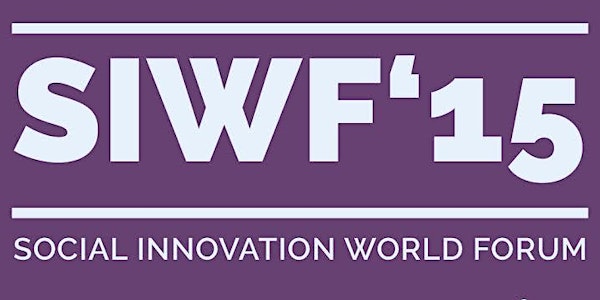 SIWF15 - Social Innovation World Forum
Localização
Fundação Calouste Gulbenkian
45 Avenida Berna
1067-001 Lisboa
Portugal
Descrição
The inaugural Social Innovation World Forum will be held at the Calouste Gulbenkian Foundation in Lisbon, Portugal, on June 25th-26th 2015, under the theme: Igniting Social Investment: An Agenda for 2020.
The two-day Forum launches an annual event that aims at promoting a meaningful and informed discussion about the growth of social innovation worldwide and the role of social investment. The Forum, organized by the Calouste Gulbenkian Foundation and Portugal Social Innovation, with the technical support of the Laboratory for Social Investment, will draw upon the expertise and insights from award-winning social innovators, together with academics, policy makers, and impact investors who are at the forefront of a more sustainable and effective way to finance social entrepreneurship and innovation.
This year's Forum runs for 1 1⁄2 days. The afternoon of June 25th will celebrate global social innovations and promote an inspirational session with social entrepreneurs and impact investors, culminating with the finals of the BiG Impact Award. The 2nd day, inspired by the social innovations presented earlier, will focus on blueprints for social innovation eco-systems. We will discuss the catalyst role of foundations in pioneering impact investing, share the experiences of national task forces for developing social investment markets, and discuss public policies for building vibrant social innovation eco-systems.
The final report of the Portuguese Task Force on Social Investment will be released at the forum, together with the announcement of the strategy and instruments of Portugal Social Innovation: a new government initiative to catalyze social innovation and promote social investment.
Confirmed key-note speakers include Artur Santos Silva, President of Calouste Gulbenkian Foundation; Miguel Poiares Maduro, Minister for Regional Development; Pedro Mota Soares, Minister for Solidarity, Employment and Social Security; Filipe Santos, professor of Social Entrepreneurship and president of Portugal Inovação Social; Pamela Hartigan, executive director of the Skoll Centre at Oxford University, Mary Gordon, founder & president of Roots of Empathy, Ulrich Grabenwarter, Deputy Director for Equity Investments at the European Investment Fund, Nick Hurd, former UK Minister for Civil Society and Lisa Hehenberger, Research Director at the European Venture Philanthropy Association.