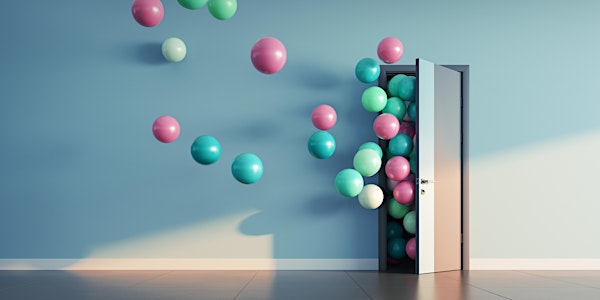 Riverside Church Cascais LIVE Service
RIVERSIDE'S NEW NORMAL 2021
Quando e onde
Localização
Riverside International Church Cascais 1011B Avenida 25 de Abril 2750-512 Cascais Portugal
Acerca deste evento
Hi everyone. We greet you in the Name above all Names. We know many of you are ready and eager to get life back on track. Most of us want things to go back to normal. The truth is, things will not return to normal for some time yet. Like the Christian life, this is a marathon and not a sprint. Patience, wisdom, maturity, discipline and responsibility are needed.
We hope everyone embraces the following recommendations to comply with Portuguese law, keep everyone safe and act with a sense of civil and moral responsibility.
SUNDAY SERVICES:
• Services in our Auditorium, the following guidelines must be enforced.
• Compulsory use of masks: We are obliged to enforce the wearing of face masks. Perhaps you feel comfortable not wearing one, but your neighbor might feel insecure and unsafe. As believers we must consider and respect one another (Romans 14:13-23). The law also requires masks in all public venues. Please bring your own masks.
• Disinfection Points: The staff will provide hand-sanitation gel at several locations in the auditorium. We strongly encourage everyone to disinfect their hands prior to coming into the building and whenever they deem it appropriate or necessary.
• Health and Safety Certification: The auditorium and all our premises are disinfected weekly. The spray we use is non-toxic and safe. It will destroy all virus and bacteria but will not be harmful to humans. An official certificate will be placed on the door once our rooms are sanitized.
• Reduced seating capacity: This will be one of our biggest challenges. We will not be permitted to have a full house until the Authorities tell us Portugal is officially COVID-free. During this Phase, we will ensure there is one empty seat space between seats with every other row removed as well. Family members will also sit apart in this fashion as those watching online will not know people are related and may accuse Riverside of "irresponsibility" or non-compliant with the law. We want to avoid any opportunity for others to "throw stones" at the Church. This will reduce our numbers from a 275-seating capacity to around 70 people maximum. How will this work:
o Seniors, at risk and hesitant members. We advise all who are high-risk and vulnerable to the virus not to come to church on Sundays during this phase. Your safety is our concern. People over 60, those who battle with health issues, and all who are uncertain and somewhat afraid should continue to watch on Livestream. We will keep providing an excellent online experience and encounter with God. You will be present with us in spirit!
o Respect the seating plan. Those who are eager to join in and want to be part of the "live church" celebration need to respect the above social distancing measures. There will only be a limited number of seats available. In order to ensure we have adequate seating and to gauge the numbers of people desiring to attend, you will need to sign up throuth Eventbrite platform. Those who do not confirm might not be allowed in. If we exceed recommended seating the church may incur heavy fines.
o Social distancing & greeting. The welcome team and ushers will not greet you at the door with anything except a big (masked) smile and warm "hello". We will do our best not to shake hands, kiss or hug during this phase. We will also do away with Pr. Eddie's favorite time: "take 3 minutes to greet one another". I know it's terrible but good times are coming!
o Coffee ban. Sadly, for now, coffee and cake time is a no-no. I know this is criminal(!!) but handling cups, sauces and touching surfaces to pass on to the hospitality team can put them (or us) at risk. I know this is a tough one!
o Reception area. We have created a new and attractive reception area, the "hub" of the church, to provide information, receive visitors, answer questions, enroll people into ministries, hand out translation equipment etc.
• Herozone, Igniteen and Crossroads Youth will restart on May 2nd. We encourage leaders and teachers to work with limited numbers of participants in each of our designated areas. Leaders and teachers are charged with disinfecting all toys and play areas prior to the kids arriving (come 30 minutes before services please and separate the materials and toys you will use for each Sunday). It is up to us adults to serve as the model and teach with love and patience. Working with teachers, parents can make this a fun learning experience instead of turning it all into rules and strict regulations.
• Servant-leaders. Many who have served long and well will not be available to serve in this phase: they are at-risk. As such we will be looking to recruit and deploy many new servant-leaders in every department from audio to Herozone. If you would like to step up and help the church at this time of fragility and need, know you are vital!
MID-WEEK LIFEGROUPS & ACTIVITIES
We are continuely reviewing the Government regulations and will update our procuderes regarding Life Groups & Activities according to current recommendations.
TITHES & OFFERINGS
Times are becoming extremely challenging for many people. Many are out of work or have seen their hours cut down to a bare minimum. That means less income and, in some cases, no income. We ask all whom the Lord has blessed, with few or many financial resources, not to forget your church, His House. Without funds, the church cannot function. Without money we cannot bless the world, support our missionaries and ministers, help our churches, pay our pastors and staff, do the work! Remember the story of the widow's mite? We can all be faithful, even in times of drought and scarcity, and the Lord -- Our Provider -- will not only be watching, He will choose to bless those who bless, be faithful to all who are faithful towards His mission and His House. That is His unfailing promise.
SPIRITUAL MILESTONE AND HARVEST EVENTS. We will continue to host and provide for weddings, dedications, baptisms, nation focus days, outreach, funerals, home visitation and so much more, which is vital to spiritual life, to doing and being the Church. However, everything we do will be preceded by and permeated with a consciousness, preparing, planning and executing, taking into consideration our people's health and safety, first and foremost. Every leader and host should look at what we are doing during our Sunday Celebrations and adapt accordingly.