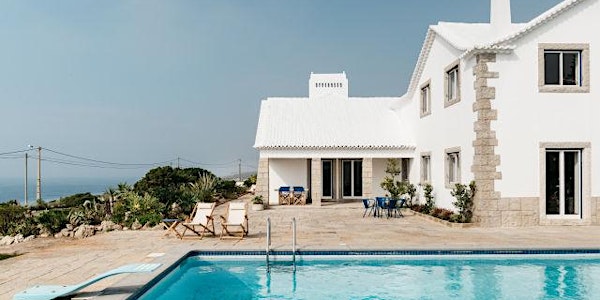 Mothering the Mother Retreat
A soft immersion in mothering for new mothers and their babies until 18 month with soft and tender practices and post-partum rituals.
Quando e onde
Localização
OUTPOST - Casa das Arribas 35 Rua Doutor António Brandão de Vasconcelos 2705-089 Colares Portugal
Política de reembolsos
Entre em contato com o organizador para solicitar um reembolso.
A taxa de Eventbrite não é reembolsável.
Acerca deste evento
This is a retreat for new mothers and their babies. Here you will be held and supported, you will have time for yourself while we help take care of your baby.
Our practices will be soft and tender, including mother's circle; feminine practices with herbs to nurture you like footbath with meditation and tea ceremony; sound bath, post-partum rituals; baby massage for mother and baby bonding; pelvic floor awareness. We will share knowledge about Macrobiotic food and how to use it as medicine to have vitality through motherhood and to nurture your babies.
All this in a beautiful environment, with healthy food meticulously planned to nurture and energize you.
The Retreat will be held in the beautiful Outpost – Casa das Arribas – a complex of apartments near the cliffs overlooking the coast from Cabo da Roca to Ericeira.
Casa das Arribas was built in the 1940ies as a family estate by a re-known Portuguese architect Raul Lino. We carefully renovated the buildings, upgrading to modern standards. The apartments combine luxury-hotel, amenities with the privacy, space and independence of your own holiday house. Guests share the vast garden, the pool, the tennis court, sauna and hot and cold plunge.
Our aim is to nurture you mom. We know how the first year in motherhood can be challenging and overwhelming and how sometimes a mom forgets about herself.
In this retreat we welcome you and take care of you so that you enjoy yourself and your baby in a kind and supportive environment. The practices are designed to find in yourself the resources you need to be the mother you are meant to be.