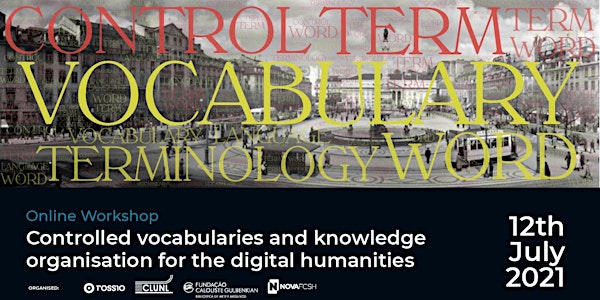 Controlled vocabularies and knowledge organisation for Digital Humanities
WORKSHOP: Controlled vocabularies and knowledge organisation for the digital humanities
Acerca deste evento
This workshop aims at exchanging experiences and applications of controlled vocabularies for digital humanities research and projects, including in research infrastructures, libraries and other cultural heritage institutions focussed on social sciences, arts and humanities. The topics to be addressed in the workshop include, among others:
Construction or management of controlled vocabularies for knowledge organisation in social sciences, arts and humanities.
Applications of controlled vocabularies in research infrastructures, memory or cultural heritage institutions.
Methodologies, models, tools and theoretical approaches related to controlled vocabularies.
Publication of controlled vocabularies as linked data.
Attendance of the workshop is free of charge. Registration is required here.