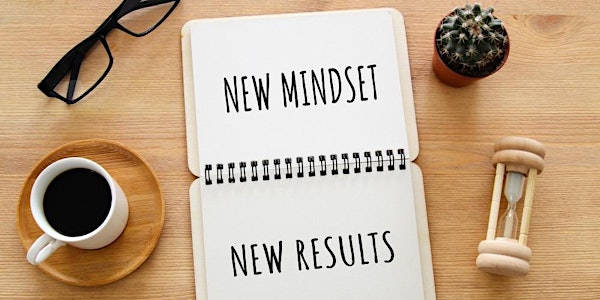 Become a Transformation Agent with Howspace™
This Transformation Agent program is especially fit for change and transformation consultants, facilitators, business HR team leaders
Refund Policy
Contact the organizer to request a refund.
About this event
The Transformation Agent (TA) program is for people who are looking to learn more about driving change in a human-centric way.
The program is especially fit for change and transformation consultants, facilitators, learning designers, as well as business and HR leaders. The type and size of the organization you work with don't matter. You also don't need any prior experience in using Howspace — you will learn the ins and outs of the platform during the program.
What will I learn?
You'll learn what the human-centric approach to transformation looks like and how to build collaborative impact on the Howspace platform.
At the end of the program, you have acquired skills to facilitate and drive human-centric transformation on Howspace digitally. Once you complete the program, you will receive the Transformation Agent certification.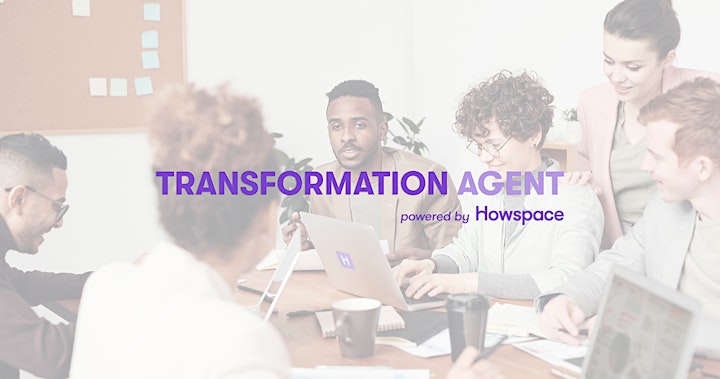 Course modules
Module 1 and 2 - Transformation Agent fundamentals
These two mandatory learning sessions Transformation Agent 1 and 2 Basics provide a good foundation for effective change management.
The digital dialogue platform Howspace offers you numerous different opportunities to get the participants to talk to each other and influence them as active actors, not just targets of change.
In the first part, we outline different change situations and review Howspace's central principles. The Transformation Agent program places great emphasis on discussions and immediate practical experiments. This is how we make sure that your lessons are put to use right away. For this reason, the learning task starts already in the first section. Our joint program continues with the presentation of learning tasks and sparring. In addition, we are heading towards the future with its changes and learning needs.
Key questions: What does the changing working life mean for us, what observations do we make and what do they mean for the moment?
Dates
Basics of transformational thinking:
Tuesday 6 December
from 12:30 pm to 3:00 pm GMT
from 7:30 pm - 22:00 pm Singapore
Tuesday 13 December
from 12:30 pm to 3:00 pm GMT
from 7:30 pm - 22:00 pm Singapore
In addition to these two modules, the Transformation Agent training program offers 2 additional modules (a' 2 h) on 19 and 20 December same time.
In addition to these two modules, the Transformation Agent training program offers 2 additional modules (a' 2 h):
Organizational change In digital work OR Learning Design (optional).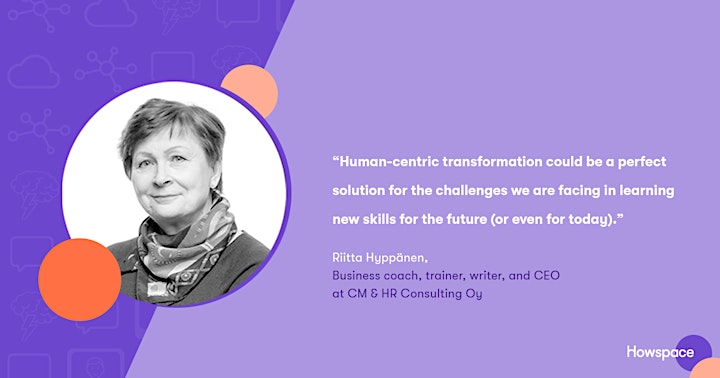 Module 3 - TA for Digital Work
The Transformation Agent Digital Work module heralds the need for new ways of working and for working together and developing as working life changes in the work revolution. Facilitation and digital facilitation are today's core competencies. In this section we will get to those things. What do the changes from close work to remote work and hybrid working require from the facilitator and the promoters of the changes? How to inspire and activate? How to ensure that everyone is heard in meetings? How to modify policies that work in the same space, but no longer in virtual meetings? In this section, you will learn practical tips for digital workshops, meetings and joint development.
Module 4 TA for organizational change
Even though the change is continuous, overlapping and multi-phased, we still focus on the theme in the Transformation Agent Organizational Changes module.
What is the difference between a single organizational change and a broader transformation? How to build a process that would increase staff commitment and create the conditions for enthusiasm? In this section, you will learn a new perspective on both planning and implementing changes. Communication and narratives are of great importance and we get to practice that together.
Learn more about this course in our UK landing page: here
Available discounts
For IAF and ACMP members = 20% off.
Please request more information: hello@digitalcollab.academy