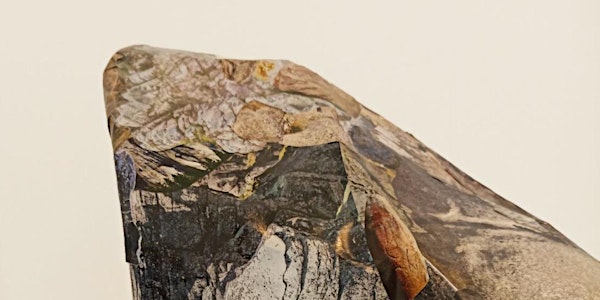 Artist TALK - Leonardo Sousa
A talk from Leonardo Sousa about his recent body of artwork inspired by concepts of collage that frame a construction of reality.
When and where
Location
Largo Residências Largo Cabeço da Bola 1150-158 Lisboa Portugal
About this event
En-
Leonardo Sousa, b.1993 (Santarém), lives and works in Lisbon.
Master in Painting for Faculty of Fine Arts of the University of Lisbon (2017-2021) and degree in Fine Arts. His artistic research is related to the conception of an idea of collage that focuses on the construction of a reality from the fragment. His methodology of work is almost like a ethnographic or archaeological practice, which delivers, through graphic and sculptural elements, a fictional place - the island of Hommage.
He has exhibited regularly since 2016, including; Mostra de Jovens Criadores (2019) where the Estudos para Pintura project was selected by the Instituto Português da Juventude; Solo exhibition Um Montão de Imagens Quebradas onde bate o Sol at the Municipal Gallery of Pirescoxe, Loures (2022) and Jov'art Biennial organized by the Loures City Council (2021). He has been published in international collage magazine Cut me Up (2020)
PT-
Leonardo Sousa, n.1993 (Santarém), vive e trabalha em Lisboa.
Mestrado em Pintura, Faculdade de Belas da Universidade de Lisboa (2017-2021) e licenciatura em artes plásticas. Na sua investigação artística que se prende com a concepção de uma ideia de colagem procura a construção de uma realidade a partir do fragmento produzindo as suas obras, quase como numa prática etnográfica ou arqueológica, que remetem o espectador através de elementos gráficos e escultóricos para um lugar fictício - a ilha de Hommage.
Expõe regularmente desde 2016 contando já com dezenas de exposições, das quais se destacam a Mostra de Jovens Criadores (2019) onde o projeto Estudos para Pinturas foi selecionado pelo Instituto Português da Juventude, a Bienal Jov'art em 2021 organizada pela Câmara Municipal de Loures, a publicação na revista internacional de colagem Cut me Up (2020) e a exposição individual Um Montão de Imagens Quebradas Onde bate o Sol na Galeria Municipal de Pirescoxe, Loures (2022).
The talk will be held in English, with translation if needed.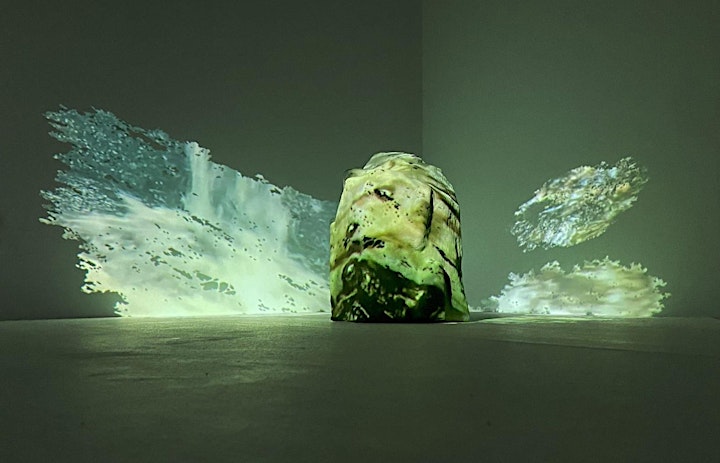 Um Montão de Imagens Quebradas onde bate o Sol I, 2022. Paper pulp, polyethylene, paint, bark, and video projection.Dimensions variable.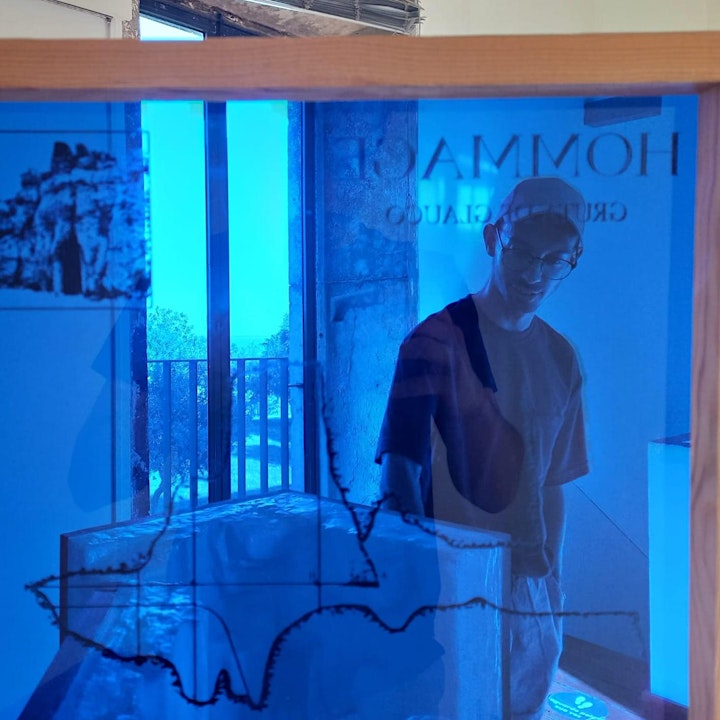 Collage Working Club (CWC) is a weekly open workspace for artists working in the medium of paper. Organised in the format of a 'drop in', it has both a regular host, whilst also involving the artist community in the sharing of knowledge and skills through workshops, talks and master class sessions. Providing materials, education and connections is the primary aim of CWC, and it will do this through the interdisciplinary art of collage as both an art form and a tool for personal growth.
​The group is hosted by visual artist Nina Fraser, and occupies a physical space at Largo Residências, working with Residências Refúgio, a cultural and social project in Arroios, Lisbon.
www.collageworkingclub.weebly.com
https://www.largoresidencias.com
https://residenciasrefugio.pt