A deeply nourishing and embodied event for conscious Men looking to find purpose and authenticity amongst brothers
About this event
In times of such fear and uncertainty, it can be easy to lose our way. It can be easy to get caught up in the global narrative, to neglect the things that are most important and to forget ourselves.
How can we resource ourselves and reconnect to our centre?
How can we cultivate our inner strength, embrace our vulnerability and show up as the Man we would like to be in the world?
We would like to extend to you a warm invitation to join our Tribe of Men at our upcoming Alchemy Brothers day event. Together we will move through practices and sessions that will create the space for you to find and hold your centre. We invite you to take some space for yourself, so that you may show up in the rest of your life more fully as the Man you are.
PROGRAM: 15 AUGUST
1pm Arrival
EMBODIMENT
1.30pm Movement and Stillness Practices
3.30 Opening Circle
ICE BATH
4.30pm Ice Bath
6pm Sharing Circle
BROTHERHOOD
7pm Organic Vegan Feast
8pm Sacred Fire Drum Circle
9pm Departure
Reserve your place at:
Contribution: 75 Euros
About Jacob:
Leaving Australia some years ago, Jacob's journey led him to explore different transformational tools and movement modalities. The development of various embodiment practices, in particular, enabled him to connect deeper with his inner nature and the natural world around him.
As a Holistic Lifestyle Practitioner & Men's Work Facilitator, Jacob's focus is on cultivating practices which allow his clients to move better, live well and create lasting personal change. His work recognises the innate need of our bodies to live in harmony and connection with nature.
About Jack:
A chronic illness in his early 20s lead Jack to change his behaviour and attitude towards life putting his health and wellbeing first. Since then he has been cultivating a deeper spiritual and embodied connection with himself and the land.
As an Acupuncturist, Energetic Bodyworker and Sound Therapist he is attuned to the subtleties and rhythms of the body and environment weaving this awareness into his movement based practices that are rooted in Qi Gong & Yoga. His classes transmit a gentle and accessible understanding of the ancient disciplines related to quality of awareness, stimulation of meridian channels & focus of the mind. With his trauma-informed classes he invites students to be with their sensations and explore the layers of their being with kindness and compassion.
Location:
The Shanti Space, Mafra
www.theshantispace.com
The venue, an old Quinta set in a national park and is endowed with beautiful fruit trees, giant oak corks, grape vines, vistas and a stream at the end of the garden where we often encounter our neighbours; deer and wild boar. At night we hear the howl of the wolves from the Iberian Wolf Sanctuary next door and the owls who keep close.
To book your place:
Eventbrite
For more information contact:
jacobstrong11@icloud.com or jack@theshantispace.com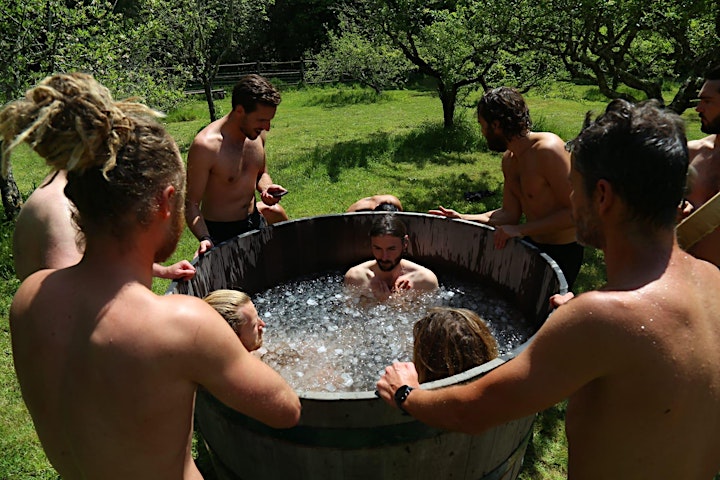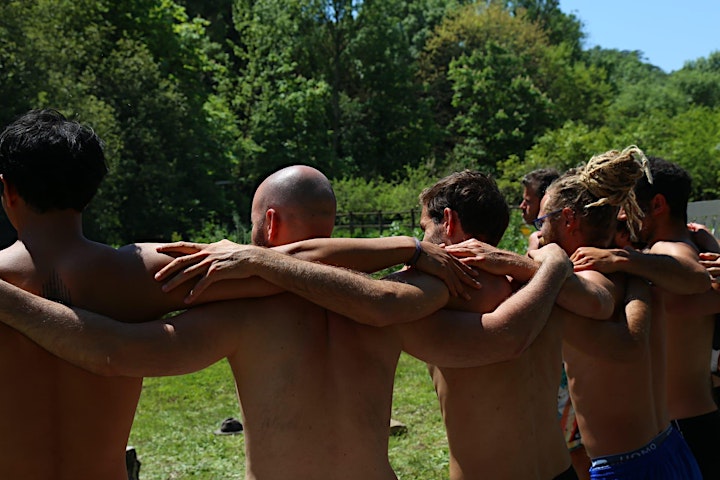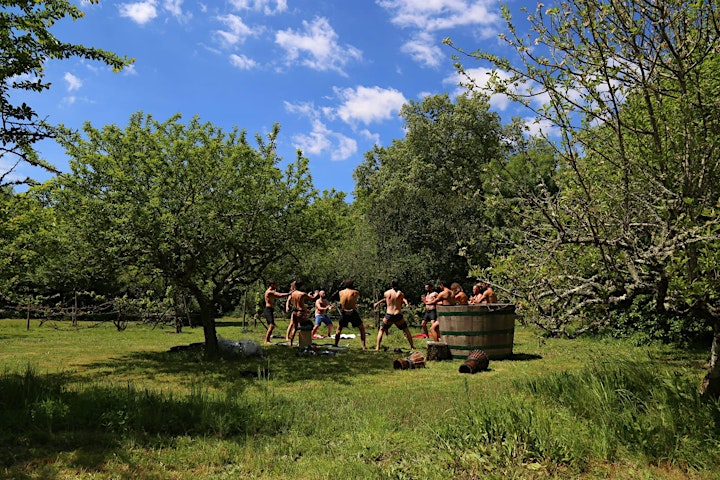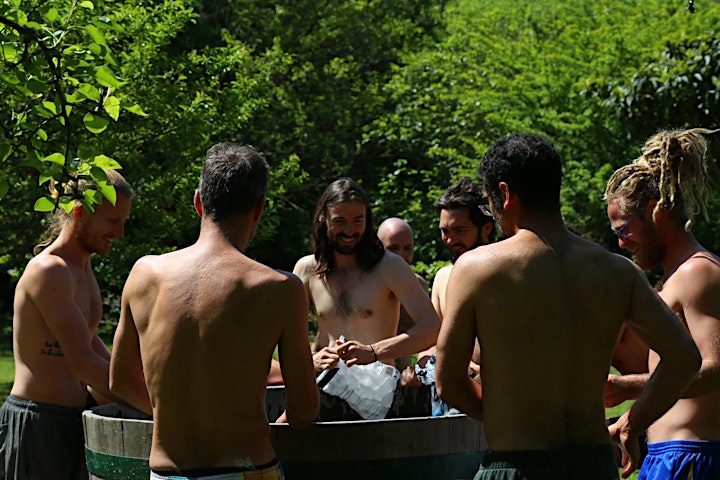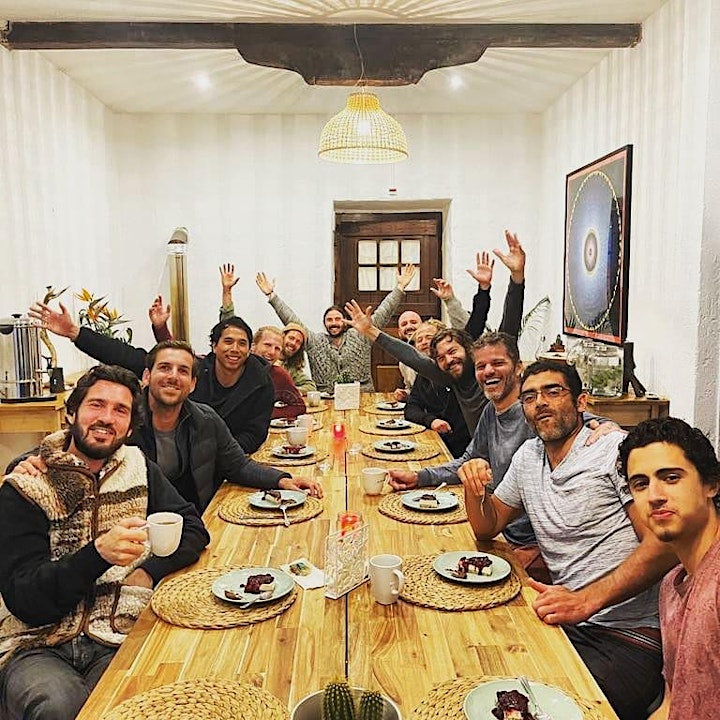 Organizer of Alchemy Brothers Men's Day Immersion
Shanti; "The Peace which passeth understanding." - T. S. Elliot
Founders Jessica and Jack invite you on a journey of wholeness & well-being by providing a peaceful space for holistic therapies, transformational workshops, classes & uplifting retreats.
Offering Acupuncture, Biodynamic Cranio-Sacral Therapy, Therapeutic Massage, Yoga, Qi Gong, Cacao Ceremonies & more.