Location
Instituto Superior Técnico
Avenida Rovisco Pais 1
| Salão Nobre | Edifício Principal
1049-001 Lisboa
Portugal
Sales Have Ended
Registrations are closed
Thank you for your registration. You can pick up your badge in the entrance hall of the IST Lisboa Main Building.
This two days conference will gather academia, researchers and professionals of the automotive cluster.
About this event
The auto industry is facing tremendous challenges, not only brought by the crescent electrification of powertrains and massive incorporation of connectivity and of driving assistance systems in vehicles, but also in the factory floor, by the upcoming fourth industrial revolution ("Industry 4.0"), the impact of digital technology on the value chain, and disruptive technologies such as 3D printing.
The two-days conference will explore these challenges bringing together car and car-part manufacturers, universities and research institutions, to sharing knowledge, discovering solutions and building relationships within the automotive cluster.
The program is organized in four thematic sessions, structured around four keynote presentations given by national and international experts from the industry and the scientific community, who will bring the state of the art in the diverse aspects related with the future of car industry, advanced materials and manufacturing processes and paradigms of mobility, including environmental concerns.
A space will be provided, around the technical sessions, for all those wanting to exhibit their most recent findings or to demonstrate innovative projects.
WE LOOK FORWARD TO YOUR ATTENDANCE AND PARTICIPATION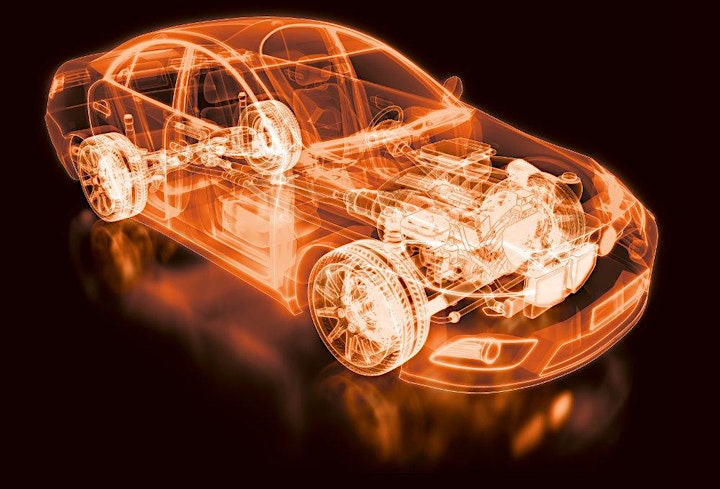 DAY I – THE FUTURE OF AUTOMOTIVE INDUSTRY
08:30 – Reception
09:00 – Welcome
President of Instituto Superior Técnico, Arlindo Oliveira
President of MOBINOV - Automotive Cluster, Jorge Rosa
President of IN+, António Luís Moreira
09:30 – Introduction
Secretary of State of Economy, João Correia Neves
9:45 - European Research and Innovation in Production Technologies
Joaquim Menezes, European Factories of the Future Research Association (EFFRA)
10:00 – Keynote I: THE FUTURE OF AUTOMOTIVE INDUSTRY
Manuel Oliveira, Volkswagen Autoeuropa
10:45 – Coffee break
11:00 – Materials and Processes: Industry Drivers and R&D Needs (Part I)
• Invited Talk: Digital Transformation Trends in Manufacturing – João Queiroz, iExperience Center 4.0/Siemens
• Panel Discussion – Moderation: Helena Silva, CEiiA
Driving Innovation – Luis Carneiro, Inesc Tec
Additive manufacturing – Carlos Mougueira, Trumpf
Implementation of Industry 4.0 in Car Manufacturing – Gisela Garcia, Volkswagen autoeuropa
Industrial Robotics – Miguel Ayala Botto, IST/IDMEC
12:30 – Lunch
14:00 – Keynote II: LASER APPLICATIONS IN E-MOBILITY
Johannes J. Bührle, Trumpf E-Mobility
15:00 – Keynote III: THE COCKPIT OF THE FUTURE
Amine Ben Mhamed, Faurecia - Cockpit of the Future
15:45 - Coffee break
16:00 – Materials and Processes: Industry Drivers and R&D Needs (Part II)
• Invited Talk: New Materials are Shaping the Future of the Automotive Industry - Carlos Saraiva, MCG - Mind for Metal
• Panel Discussion - Moderation: Filipe Villas-Boas, Schmidt Light Metal
Innovative Products - Julio Grilo, Simoldes
Design Driven Innovation - José Rui Marcelino, Alma Design
Surface Engineering - João Dias, Instituto Pedro Nunes
Sheet-Bulk Forming and Joining - Paulo Firme Martins, IST/IDMEC
Reposition of foundry in the automotive value chain – Vitor Anjos, Sakthi Portugal
17:30 – Closure

DAY II – RESEARCH INTO THE FUTURE OF VEHICLE TECHNOLOGY
09:00 – Reception
09:30 – Opening
President of the Scientific Council of Instituto Superior Técnico, Prof. Luís Oliveira e Silva
10:00 – Keynote IV: THE FUTURE OF DRIVING AND DRIVING MACHINES
Rui Cardoso, Bosch Car Multimedia
10:45 – Keynote V: THERMAL MANAGEMENT AS A KEY TECHNOLOGY FOR ELECTRIFICATION
Matteo Biglia, DENSO Thermal Systems, S.p.A., Italy
11:15 – Coffee break
11:30 – The Challenges of Electrification
• Invited Talk: Challenges and Opportunities of electrifies vehicles - Pedro Domingues, EFACEC Electric Mobility
• Panel Discussion – Moderation: Patricia Baptista, IST/IN+
Project Fuel Cell Bus – Jorge Pinto, Caetano Bus
Li-ion bateries: chalenges and opportunities – Fernanda Margarido, IST/IN+
The future of the infrastructure for e-mobility, Paulo Matias, ABB
Electric-vehicle adoption – Tiago Farias, Carris
Making fast-charging electric vehicles a possibility - Ricardo Lopes, EFACEC Electric Mobility
13:00 – Lunch
14:30 – Internationalization of the National Research and Innovation System
Eduardo Maldonado, National Innovation Agency (ANI)
14:45 – Keynote VI: THE FUTURE OF MOBILITY
Jochen Kirschbaum, Critical Techworks
15:30 – Coffee break
15:45 – The future Driving Machine
• Invited Talk: The Opportunities and threats of Artificial Inteligence - Arlindo Oliveira, IST/INESC-ID
• Panel Discussion – Moderation: Luis Correia, IST/INESC-ID
Digital Transformation – Alexandre Vaz, Mercedes-Benz.io Portugal
Smart Textiles for the Future Driving Machine – António Braz Costa, Centi
Human Computer Interaction – Nuno Jardim Nunes, Interactive Technologies Institute
From raw truck data to intelligent logistics – Nuno Carvalho, Daimler Trucks and Bus, Tech & Data Hub
The Future Driving Machine – Luis Reis, CEiiA
17:15 – Closure