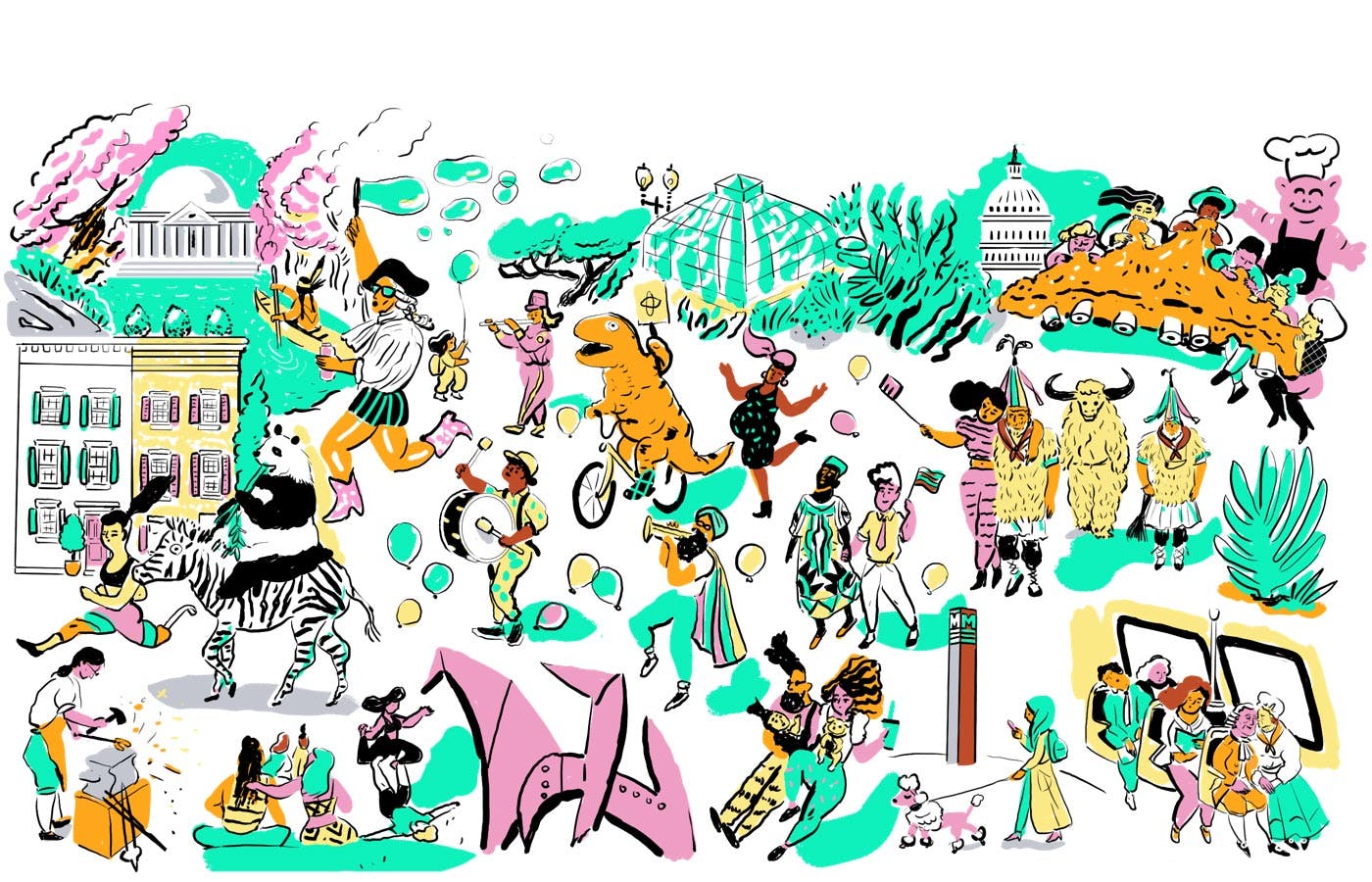 Coisas para fazer -
Washington
A área de Washington D.C. tem marcos históricos e eventos fantásticos. Admire a arte e escultura no Hirshhorn Museum. Visite durante a primavera para participar no National Cherry Blossom Festival. Dirija-se ao centro da cidade para comer e fazer compras. Se lhe apetecer algo sofisticado, regale-se com uma refeição em Barracks Row.
Discover more of Washington, DC and spend the summer checking off your bucket list with these entertaining activities!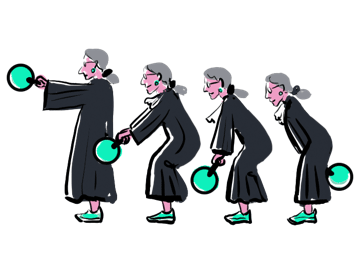 Eventos populares: Washington
Sáb, Jul 28, 1:00pm
Casolare Ristorante + Bar, Washington, DC
Gratuito
Qui, Ago 2, 7:00pm
U.S. National Arboretum, Washington, DC
Sex, Ago 10, 7:00pm
DC Arts Center (DCAC), Washington, DC
Desde 20,00 $
Qui, Ago 23, 10:00am
Renaissance Hotel, Washington D.C, DC
Gratuito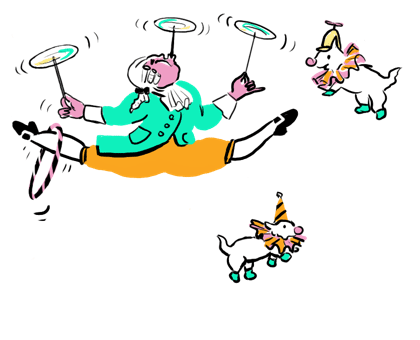 Sáb, Jul 21, 4:00pm
1230 DC (Lounge & Rooftop), Washington DC, DC
Dom, Jul 22, 1:00pm + mais 11 evento
Dirty Martini, Washington, DC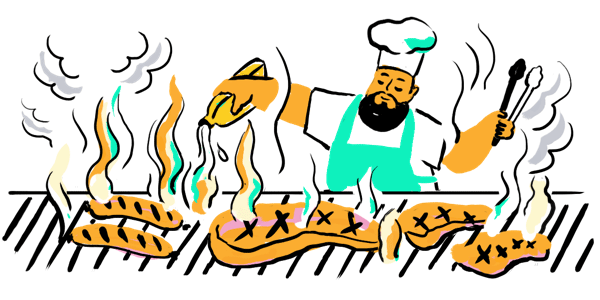 Últimos artigos
From puppy yoga to yappy hours, these dog-themed summer events will have you howling.
Brittany Kerfoot

• 28 Jun
Find out what's happening this Fourth of July in DC, and where to go to step up the celebration!
Brittany Kerfoot

• 25 Jun
Qui, Jul 19, 10:00pm
stadiumclub, Washington, DC
Gratuito
Sáb, Jul 28, 3:00pm
Multiple Venues, Washington, DC
Desde 10,00 $
Sáb, Ago 18, 5:00pm
The Howard Theatre, Washington, DC
Gratuito
Sáb, Jul 21, 2:00pm + mais 7 evento

Eventos Artes Performativas e Visuais
Ver mais
Sáb, Jul 21, 9:45pm + mais 41 evento
The Big Hunt, Washington, DC
Desde 20,00 $
Dom, Jul 22, 2:00pm + mais 15 evento
SAX Restaurant and Lounge, Washington, DC
Desde 50,00 $
Dom, Jul 22, 10:00am + mais 4 evento
National Building Museum, Washington, DC
Desde 20,00 $
Sex, Ago 3, 7:30pm + mais 5 evento
Town Tavern, Washington, DC
Desde 18,00 $
Dom, Ago 5, 3:00pm + mais 4 evento
Qui, Ago 9, 10:00am
The Washington School of Ballet, Washington, DC
Desde 275,00 $
Sáb, Ago 18, 2:00pm
University of the District of Columbia Theatre of the Arts, WASHINGTON, DC
Qui, Out 11, 6:15pm
Walter E. Washington Convention Center, Washington, DC
Gratuito
Ter, Jul 24, 6:00pm
Spring Valley Building American University, 6th Floor, Washington, DC
Gratuito
Qua, Jul 25, 5:00pm
Washington, Washington, DC
Qui, Jul 26, 4:00pm
K&L Gates, Washington, DC
Gratuito
Sáb, Ago 11, 10:00am
Columbia Heights Educational Campus, Washington, DC
Gratuito
Sáb, Ago 25, 10:00am
George Washington University Funger Hall, Room 103, Washington, DC
Gratuito
Dom, Set 30, 1:00pm
Walter E. Washington Convention Center, Washington, DC
Qui, Out 18, 3:00pm
The George Washington University Milken Institute School of Public Health, Washington, DC
Desde 60,00 $